Spark Matrix
Card Management System
Find out what the analysts think about SmartVista Card Management
BPC, with its card management platform SmartIssuer, offers comprehensive card management capabilities to manage all aspects of card management, ATM management, billing, mobile and contactless payments, and settlement.
BPC delivers a strong customer ownership experience with its unique card management functionalities and features, including settlement support between partner financial institutions, separation of issuing businesses through a single platform, unique opportunities in terms of commissions, wide customizing options for the financial return of incoming transactions, and ability to facilitate cross-interaction between products of a many-to-many system and flexibility in customer management.
With BPC's strategic approach to strengthening its partner ecosystems to penetrate geographies, sophisticated CMS capabilities, and strong customer value proposition, BPC has received strong ratings across the parameters of technology excellence and customer impact and has been positioned amongst the technology leaders in SPARK Matrix: Card Management System (CMS), 2021.
Download the free report now.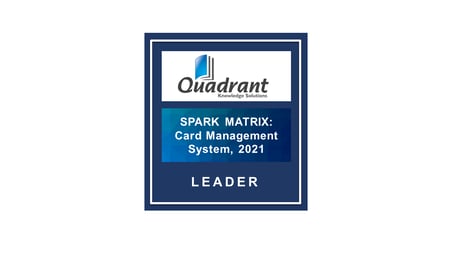 Download SPARK MATRIX: Card Management System 2021