Halving cost of card issuance in Pakistan
Case study APNA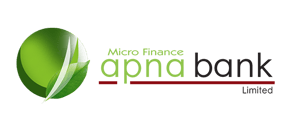 Since only 20% of Pakistan's population have a bank account according to the World Bank, APNA has dedicated its efforts to the remaining 80%, particularly women, micro-entrepreneurs and farmers in rural areas.
As this initiative addresses challenges around financial inclusion, BPC made sure that its SmartVista suite was focused on the customer experience to ensure that it was accessible, simple and easy to use.
Learn how APNA and BPC managed to tackle all challenges of issuing EMV cards in-house and cut costs of card issuance by half.
Download your free copy of the case study now.
To receive the case study: fill out the form