Operational efficiency & agility

Case study Bank of Africa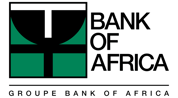 Bank of Africa was facing numerous challenges, all of which directly impacted the group's results.

The bank took the strategic decision to harmonise its payment and channel infrastructure into a single, central platform. After an intensive RFP process, it selected BPC's SmartVista to deliver its strategic plan.


Download the case study now.
To receive the case study: fill out the form below