Philippines' first virtual bank
Case study Tonik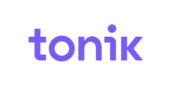 Founded in 2018, TONIK Financial Pte Ltd received its banking license from Bangko Sentral ng Pilipinas (Philippines' Central Bank) in January 2020, becoming the first bank in South-East Asia to obtain a licence to operate on a purely digital platform. .

BPC's newest paytech Radar Payments services are delivered through a Software as a Service (SaaS) model and include payment switching, fraud management and card lifecycle management powered by BPC's SmartVista digital banking platform.

This will enable TONIK to efficiently route transactions and provide a secure environment for its customers while gaining in speed to market and performance.
Download the case study now.
To receive the case study: fill out the form below