Replacing an outsourced legacy solution
Case study ZB Holdings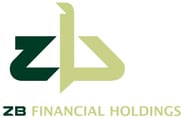 ZB Bank wanted to develop a fully functional processing center in-house with features built-in rather than standalone add-ons. The third party provider offering constrained the development of the client's business and was therefore not cost effective.
The BPC solution extended the variety of cards issued by the bank, which now offers VISA debit/credit cards, local ZB Bank debit/credit cards, prepaid chip cards, and cashback cards.
Learn more about how BPC assisted ZB Bank on their mission to drive a shift in the way they access finance and digital payment instruments in a
complex context.
Download your free copy of the case study now.
To receive the case study: fill out the form