Where Fiat and Crypto Meet
Crypto is here to stay
While there may not exist a consensus on the future of crypto, a growing percentage of the (younger) population puts a toe in the water and holds crypto in wallets and earn credits on cards. If the young and the curious are part of your clientele, consider offering your clients customisable debit and credit cards that can utilize crypto assets within the established payment processes.
Turning crypto in a card experience
Even the most ardent crypto zealot will acknowledge that a great user experience is not part of the game - yet. With our Crypto solution you can issue Crypto debit and credit cards that are connected to any wallet and turn expenses in a swipe into fiat.
Loyalty points earned based on real-time transaction data can be accumulated in fiat or crypto and card limits can be set according to the crypto balance.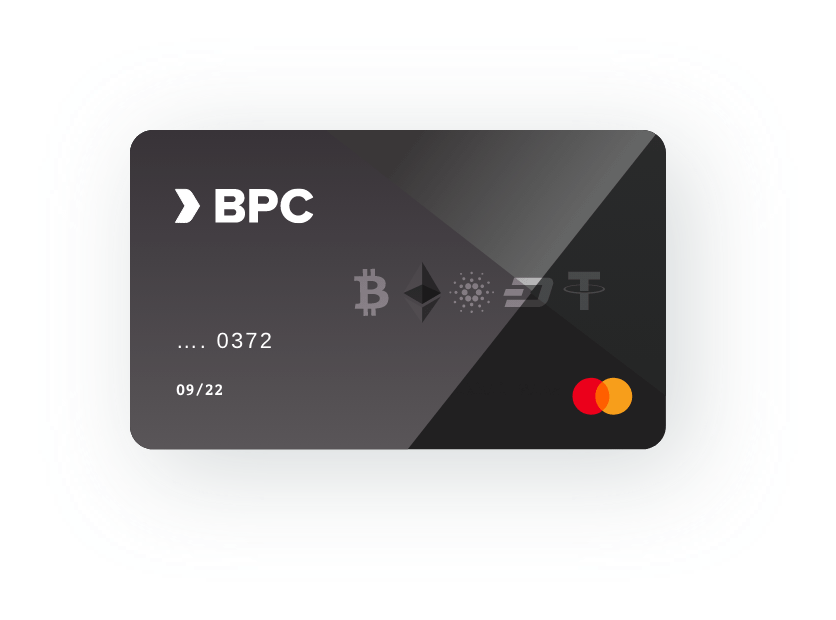 Moving crypto into mainstream
Although this moment is not yet upon us, smart banks, PSPs and card providers are testing the waters for innovative and lucrative business opportunities. Our developer portal provides for an easy way to experiment with new ideas.
We are also continuously monitoring developments in Central Bank Digital Currencies (CBDC) and regulatory updates on crypto so that you and your proposition are always covered and up to date.
A card for crypto
Issue crypto based cards to target a brand new customer segment, offering all the conveniences of a card based experience.
Spend as you go
Allow your customers to spend crypto 'the card way', turning crypto into fiat at the moment of the 'swipe'.
Experiment in web3.0
Join our developer portal to experiment with a range of crypto fintechs and card providers on developing value add services for the new generation.
Making a difference
A readiness campaign for crypto in the fiat world
Crypto debit and credit as part of the established payment processes
Making it work for you
Crypto card management as 'you know it'
Sandbox environment for valid market solution testing
Working for your customers
Using crypto with card convenience