For API first, streamlined, successful integrations
Easier connections
Financial services IT integrations tend to be long, complex, and heavily reliant on rules and regulations. The key to their success is streamlining and simplifying. In an industry that never stops moving and where user expectations continue to grow, wasting valuable time on slow, clunky integrations doesn't make sense.
Work smarter, not harder
Using an integration platform that accelerates and simplifies implementation is the answer. SmartVista means the end of siloed systems and problematic integration projects. The future is digital, and smart financial institutions get there with a 'smart' service bus that's designed with the industry in mind.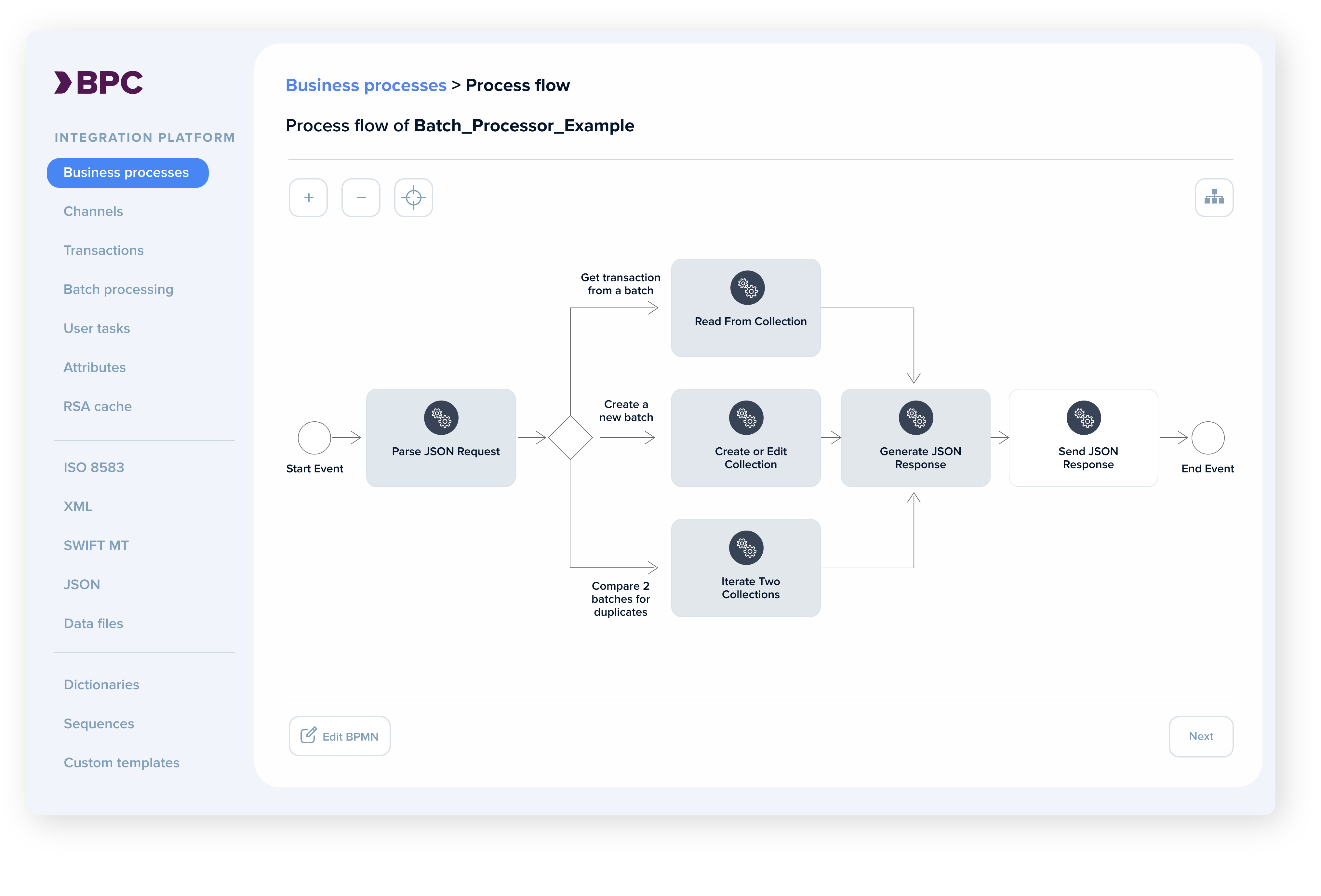 No more generic service buses
A successful integration takes more than tech alone. It needs a platform designed specifically for the task, in this case, integrating payment systems for banking and financial institutions. It also takes industry expertise, stringent security standards, and a focus on regulatory compliance.
Easy to customise
A low-code approach and adaptable scripts mean business flows and messaging can be modified and mapped to the bank's individual requirements.
Connecting an ecosystem
Built-in connectors make it easy to link with service providers, core banking systems, channels, ecommerce, switches, payment networks, retailers, utility providers, and HSMs.
An end-to-end toolkit
Flexible configuration tools, intuitive GUI, and built-in formatters all help deliver flexible, valuable integrations, and after the project is complete, monitoring and data analytics mean ongoing performance insights.
SmartVista Integration Platform
Making a difference
Horizontal scalability and high-performance engine
Collection of open APIs and web services
PA-DSS certified platform
Working for you
Suitable for any payment system implementation
No vendor lock in so systems are future proof
Flexibility in building custom functionality
Working for your customers
Streamlined processes for greater customer experience
A smooth transition between services
Uninterrupted service thanks to rapid time to market
Digital Banking & Super Apps