Staying Accurate yet Flexible
Claim your success
Not payments but receivables are crucial to any business. Billing and invoicing are where it all starts. Speed, but also accuracy is key to stay away from time-consuming conflicts and needless corrections. With the merchant administration and portal tools, invoices can be automatically generated and payment statuses are always accessible and up-to-date.
The personal connection
The invoice is an important part of managing your customer relationship and personalisation is key. Agreed terms and conditions must be correctly reflected, as well as the correct VAT status. The merchant administration tools allow the use of custom templates, the import of invoice data such as goods or services. The tool orchestrates the automatic delivery of invoices via email to customers, with easy to use click and pay buttons.
Easy consolidation
Even when (a part of) administrative work is already automated by accounting software, many tasks, like reconciliation are still done 'manually' or across different platforms. BPCs Merchant and Back Office tools, allows for easy consolidation with existing accounting packages.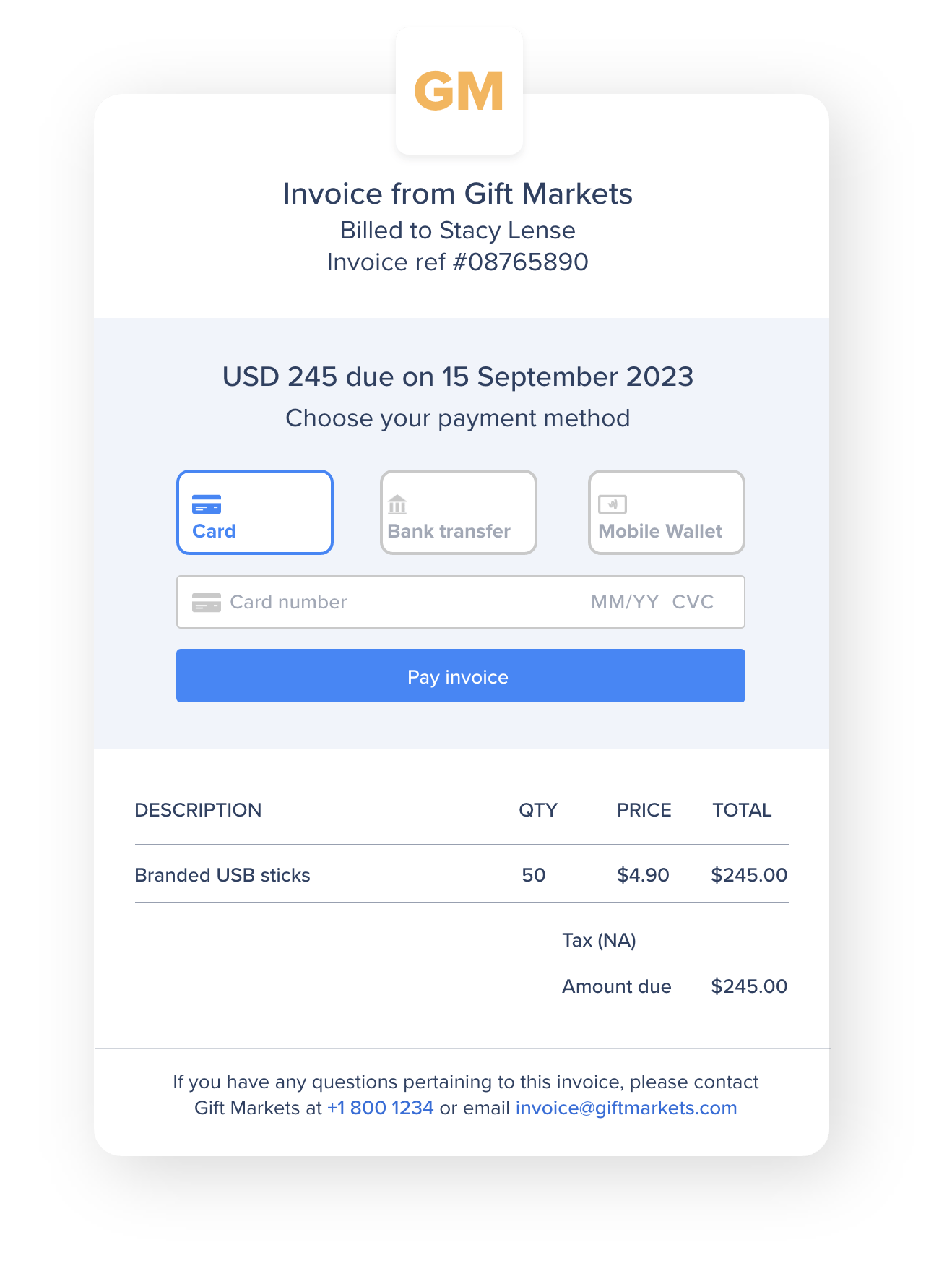 Right in one
Avoid mistakes and misunderstandings by automating your billing and invoicing end-to-end, saving time and costs. Speed up receivables and thus enhance your liquidity position.
Built-in compliance
All invoice payments, either with cards or any other channel are checked immediately, so rules and regulations can be met and risks exposed.
Instant on any channel
Connect all your payment channels, from eWallets to cards, with your billing and invoicing for a seamless payment experience and accurate registration.
Making a difference
Instant billing based on customer profile
Personalised billing re terms and conditions
Applicable VAT rules automatically applied
Multiple pricing options
Working for you
Easy integration with accounting and cash management solutions
Broader customer reach through full circle end to end eCommerce
Faster access to capital through short invoice and billing loop
Working for your customers
Accurate invoices and automatic payments
Cost savings due to no late payments
Sector specific modules: government, eCommerce, utilities, etc.
Case studies for Billing & Invoicing