E-commerce has become a dominant force in retail sales across various consumer categories. Therefore, merchants are actively seeking innovative strategies to keep up with the fast-paced and ever-changing landscape of this industry. As payments become a commodity, PSPs, Banks and Fintechs need to reach deeper and wider into the customer relationship to generate recurring revenue and to create a lasting, more sticky relationship.
Beyond traditional store
Our value proposition for e-commerce goes beyond traditional in-store or online "buy and check out". We provide a comprehensive out-of-the-box white label e-commerce solution in combination with a processing host that provides direct connections to all major payment schemes. The combination gives you a possibility to meet your customer's expectations with totally customised payment experience while providing you the proper tools to manage it, including fraud prevention module and 3DS2 (3DSS) module adding an extra layer of security to all operations.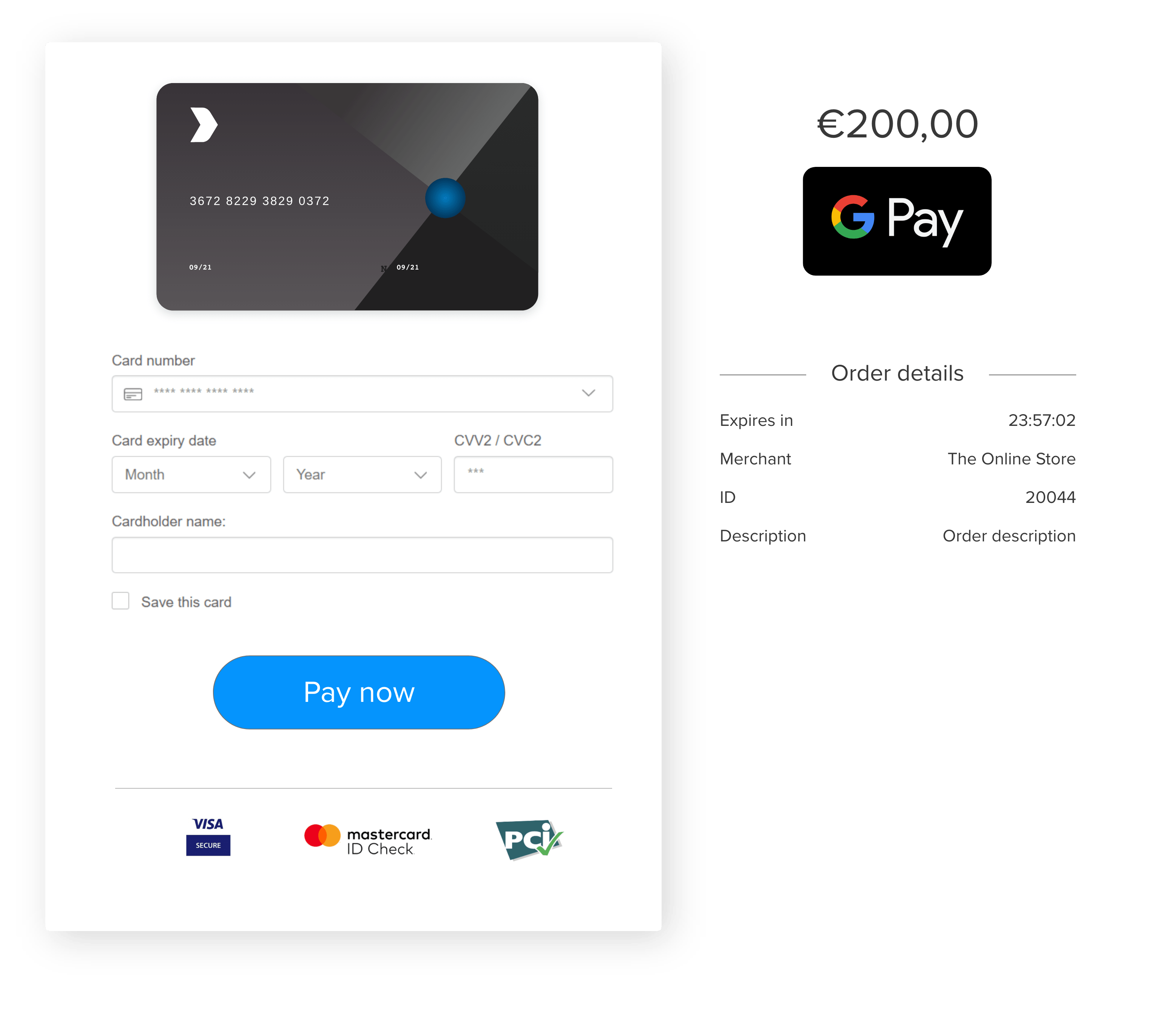 Web Portal
As they say, "time is money" so our web portal provides all applicable information and tools via intuitive UI, focusing merchants on what really matters - their businesses.
Keeping this in mind we have developed a portal that empowers merchants to easily achieve this goal. Our cross-platform web-based portal provides a single point of entry that streamlines merchant information and simplifies the process of managing transactions, changing settings and monitoring performance. With this UI merchants will easily stay on top of their operations and have a greater control of their business.
White-Label solution
White-label approach implies an application of your market brand to all solution assets, including checkout pages, templates, emails, notifications, access URLs, bills, and more, creating a fully branded experience. - You will establish your own strong online presence quickly and easily without any reference to BPC, focusing on empowering your brand and expanding your online offerings, while we take care of the technical complexities of e-commerce.
Quick merchant onboarding
Our e-commerce platform offers a quick and automated onboarding flow that allows you to set up and manage merchant profiles in a matter of minutes.
Flexible payment methods acceptance
E-commerce solution allows for multiple payment methods including traditional card payments, mobile wallets, A2C/C2A and AFT/OCT transfers, and QR codes, allowing merchants to provide their customers with a smooth and convenient checkout experience across channels.
End-to-end service
Going SAAS possesses lots of benefits such as quick onboarding, cost-effectiveness, and end-to-end service. You can start using the software right away, save money by paying only for what you need, while BPC supports you on your journey.


Better settlement experience
Making settlements quick and easy is part of the offer. With BPC SmartVista e-commerce provides functionality for real-time settlements, reconciliations, and merchant dispute resolution, allowing to create billing processes tied to merchant's needs. The platform simplifies your financial transactions, ensuring accurate and timely operations, such as on-demand or end of the day payouts. Offer 24/7 funds transfers to merchants and their customers providing a better settlement experience, while leverage on configured automated workflows to ensure effective dispute resolution process.


Making a difference
SAAS cloud solution
Payment gateway and processor connected to all major schemes
Completely white-labeled
Fast time-to-market
API, SDK and no-code integration (Pay by Link)
EU PSD2 directive and GDPR support
Payment facilitator and marketplace support
Fraud monitoring module
Subscriptions/recurrency module
Extensive reporting
Working for you
Secure, compliant and certified
Automated merchant onboarding
Multi-currency
Support for multiple channel and payment methods
Subscriptions/Recurring payments
Merchant hierarchy
Merchant settlements
Embedded Fraud Prevention
Embedded 3DS2 (3DSS) as built-in or standalone
Admin Portal
Working for your customers
Hosted check-out page
API and no-code integration (pay by link)
Card, wallet (ApplePay, GooglePay, SamsungPay) and alternative payment methods
AFT/OCT money transfers
Multi-currency & DCC support
Subscription & recurring payments
Transactions/settlement reports
Merchant portal
Address verification service (AVS)
CMS plugins
Web SDK
3DS2 mobile SDKs