Connecting the world
QR-enabled payments have grown rapidly worldwide, but particularly in Asia and especially in China and India. They allow merchants, street vendors and taxi drivers to accept payments with a QR code that can be simply printed on paper, eliminating the need for an expensive EFT/POS terminal.
Low-cost cash replacement
Digital and card payments can be too expensive for small businesses because there is always a point of sale (POS) device needed. QR-codes do not have this disadvantage; they can be printed on a piece of paper in their most basic form, making QR a low-cost yet very secure option for any commerce – in-store or digital.
Full service and more
The SmartVista solution is a true QR payment aggregator that accepts all types of QR, meeting local, international and EmvCo standards. It facilitates full settlement and unified settlement services for merchants across all eWallet providers and payment schemes. Allowing all merchants large or small to offer their own QR Payment options anytime and anywhere. With the added benefit of offering more information, nudges and hints in the QR code link.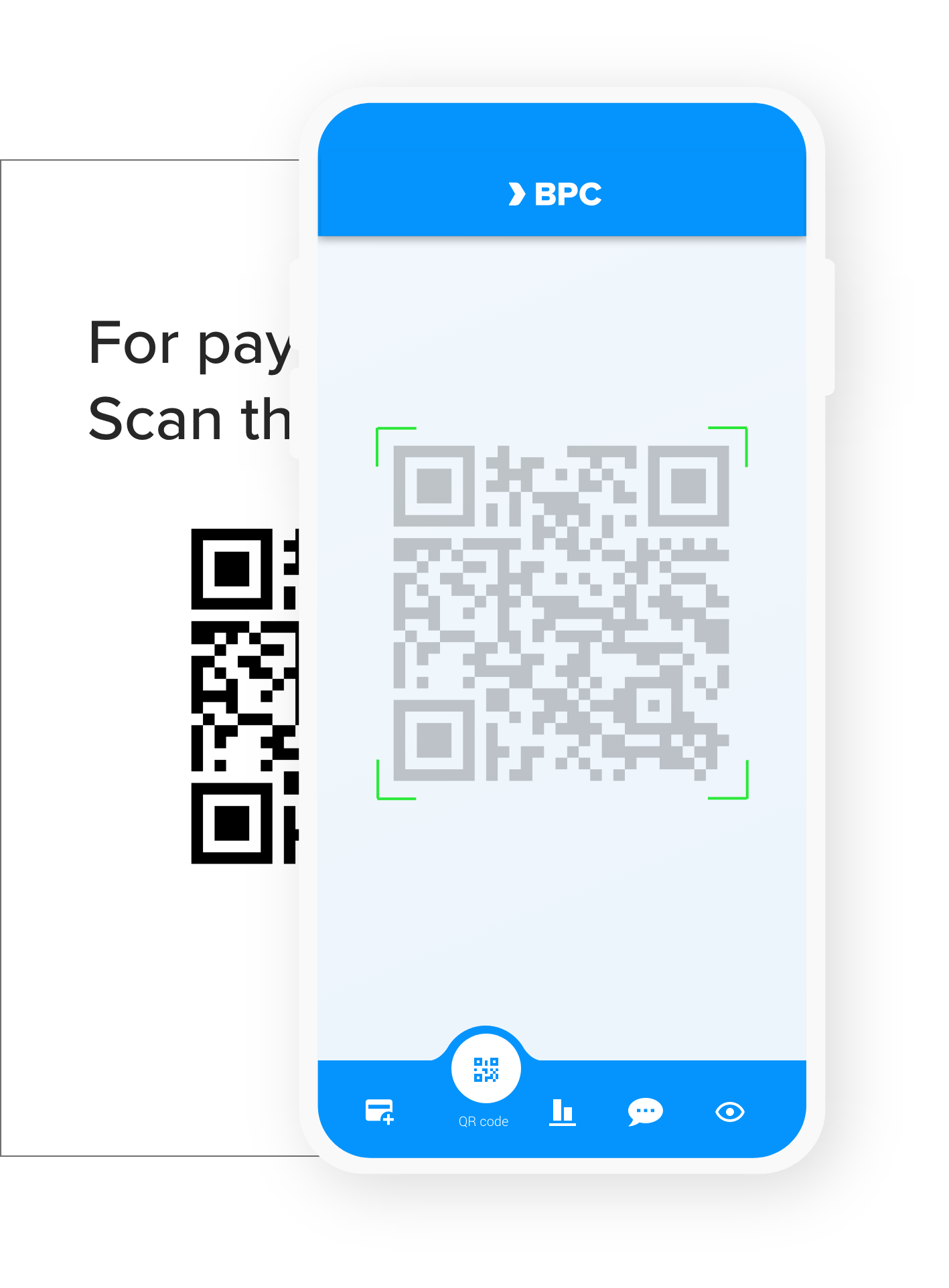 Focus on user experience
The QR Payment Aggregator allows merchants to offer various payment instruments in order to create a rich user experience. The API allows the additional integration of many different channels, from web sites and in-app payments to a cash desk.
Rich merchant portal
Easy QR generation, terminal and device management, reporting, statements, anything a merchant needs to quickly generate and link QR codes to any type of payment.
All-in-one mobile app
SmartVista's QR Payment Aggregator offers a white-label mobile application with dynamic QR, NFC capabilities.
Making a difference
Merchant eWallet services and portal
Marketplace integration
White label dynamic QR and NFC payment capabilities
QR standards agnostic
Working for you
Fraud and risk management
Pay-out and unified settlement service
Full API integration with commerce
Working for your customers
Merchant Loyalty
Ability to connect to Microloans
Value add commerce services: Stock management, Supply chain management and Shipping systems
Lower interchange fees