From infrastructure
to experience
From infrastructure to experience
The world of payments consists of two major elements: the infrastructure and the experience. Both matter in equal measure, one profoundly present and in 'your face', the other invisible, complex and hyperconnected.
Understanding both worlds is a must in a world where we often need to connect incumbent players and rails with customers looking for experiences ranging from consumer 'contactless convenience' to large enterprise security and relevance.

Building and maintaining infrastructure, running all payment types with a variety of service options, organising efficient schedules, putting safety first, whilst innovating and embracing compliance for all of its users around the globe. Sounds like a lot, and it is.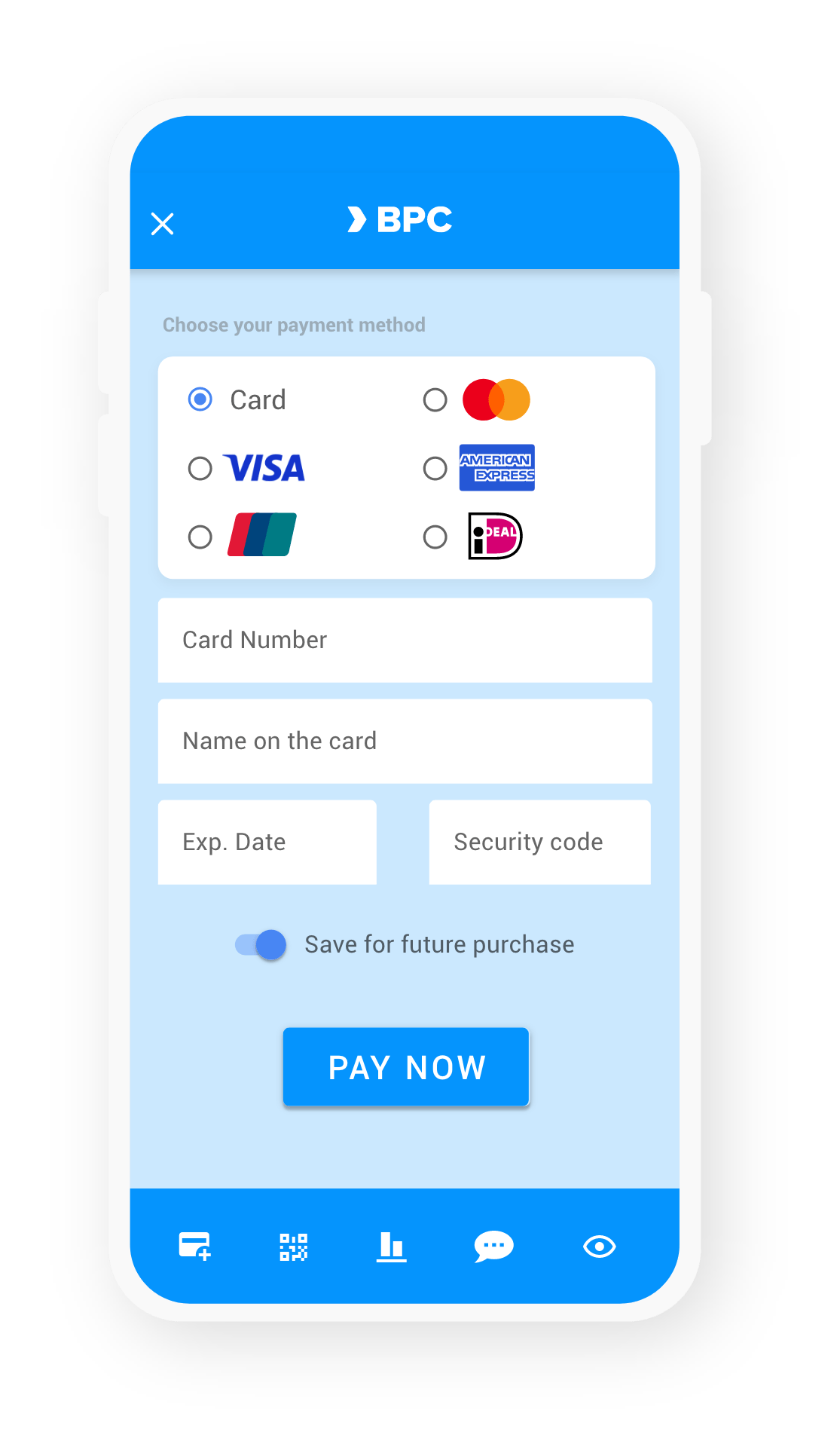 Any type of payment, delivered any way you like
Recent numbers indicate that methods are on the rise. In places card use may be stagnating, to be replaced by digital wallets, instant payments and other methods. In other regions we see virtual cards on the rise, supported by new schemes like BNPL.

At BPC we offer choice. You determine how you wish to run and manage your payments operations. We can build and deploy in-house, connect, host, service and even manage your entire payments infrastructure and services. Hook up to an existing platform and for faster and globally compliant access to your market.
Widen your reach to mobility, commerce and banking partners through our API Sandbox.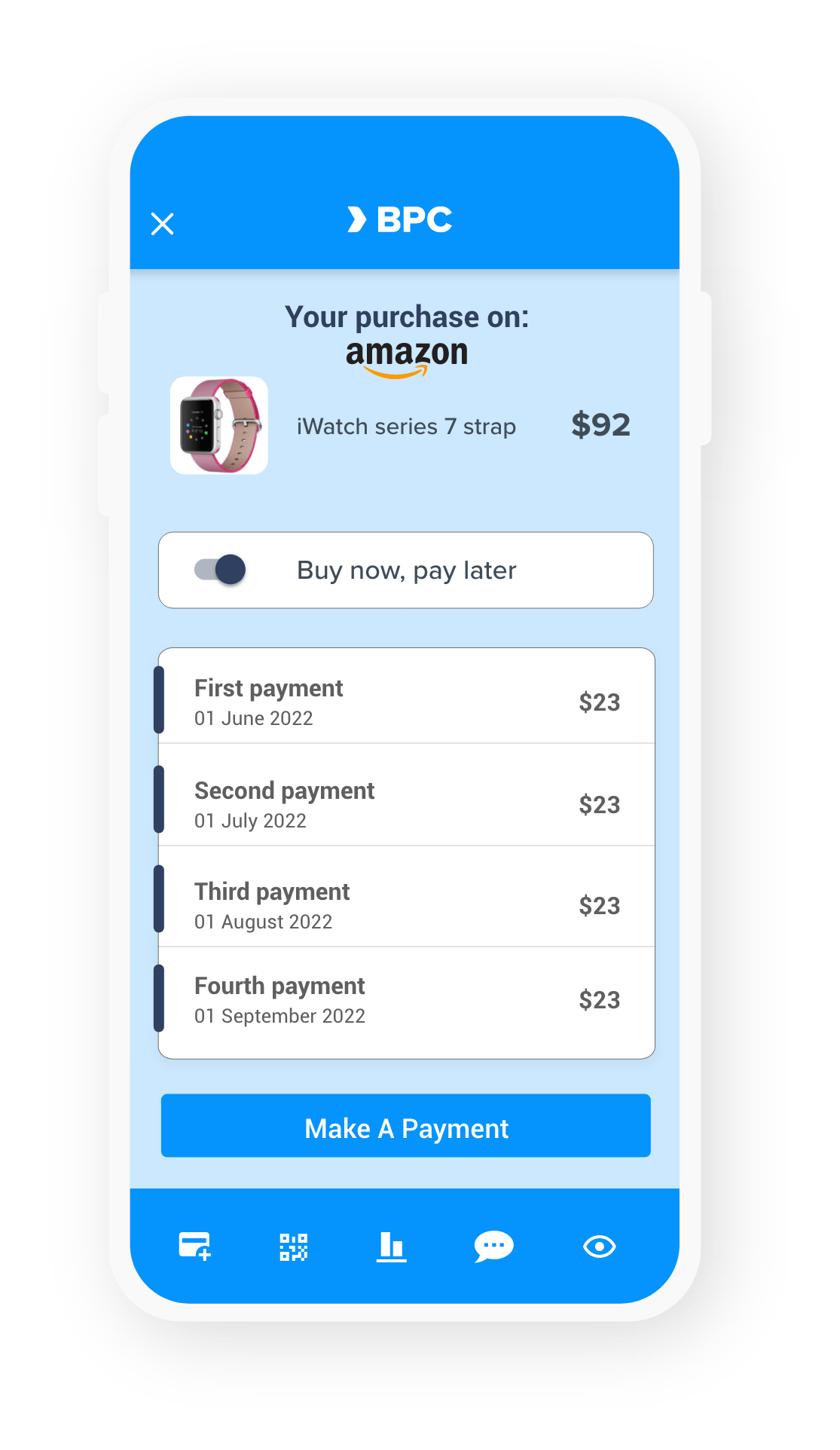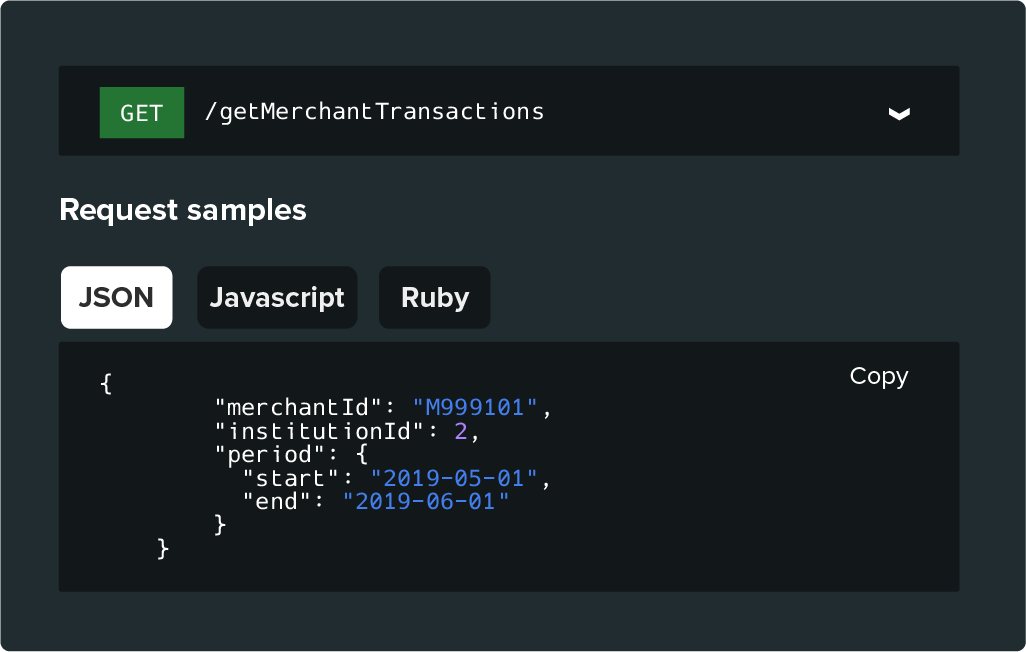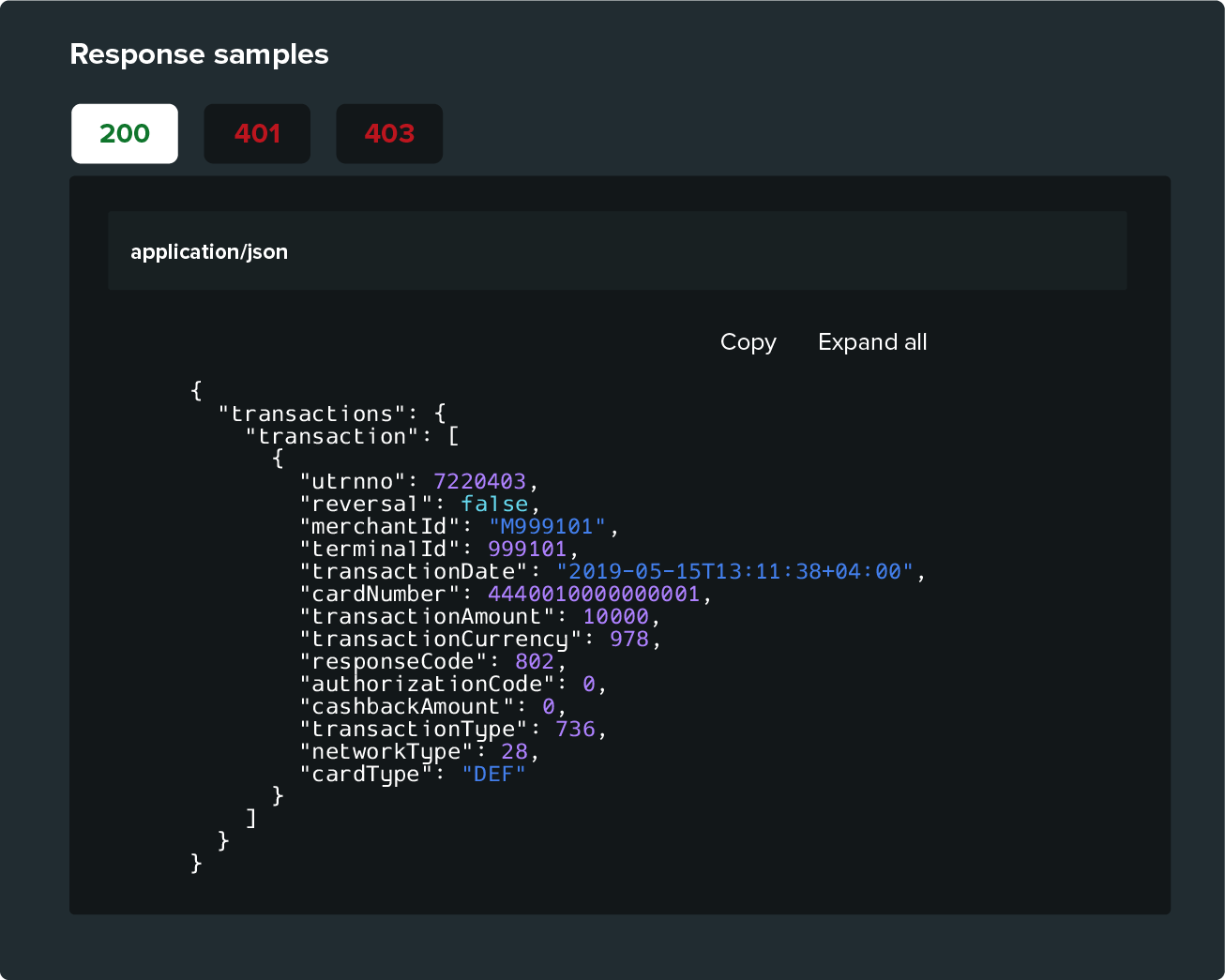 Payments powering Commerce
Payments power any commerce, in real life as well as digital. Even before the pandemic hit global markets, e-Commerce was approaching ten percent of expenditure in most markets with Asia leading the way. Digital payments are powered by (virtual) cards but increasingly also by account-to-account payments, request-to-pay, digital wallets and more. Credit goes debit and cards range from metal to contactless. All is possible, serviced by issuers, acquirers, banks, fintechs, PSPs and more. At BPC we work with you all.


Embedded in anything
As commerce happens both in store and online, our industry must be where the customer transacts. On a POS terminal as we know them today, but also on so-called soft POS devices, like tablets or mobile phones that offer a wide range of business intelligence. Payments reside inside the SuperApp that are at the heart of everyday's life, and travel across points of value from currency to loyalty and cash. From instore to wearable to ticket machine and more. Embedded is the new norm: we are ready.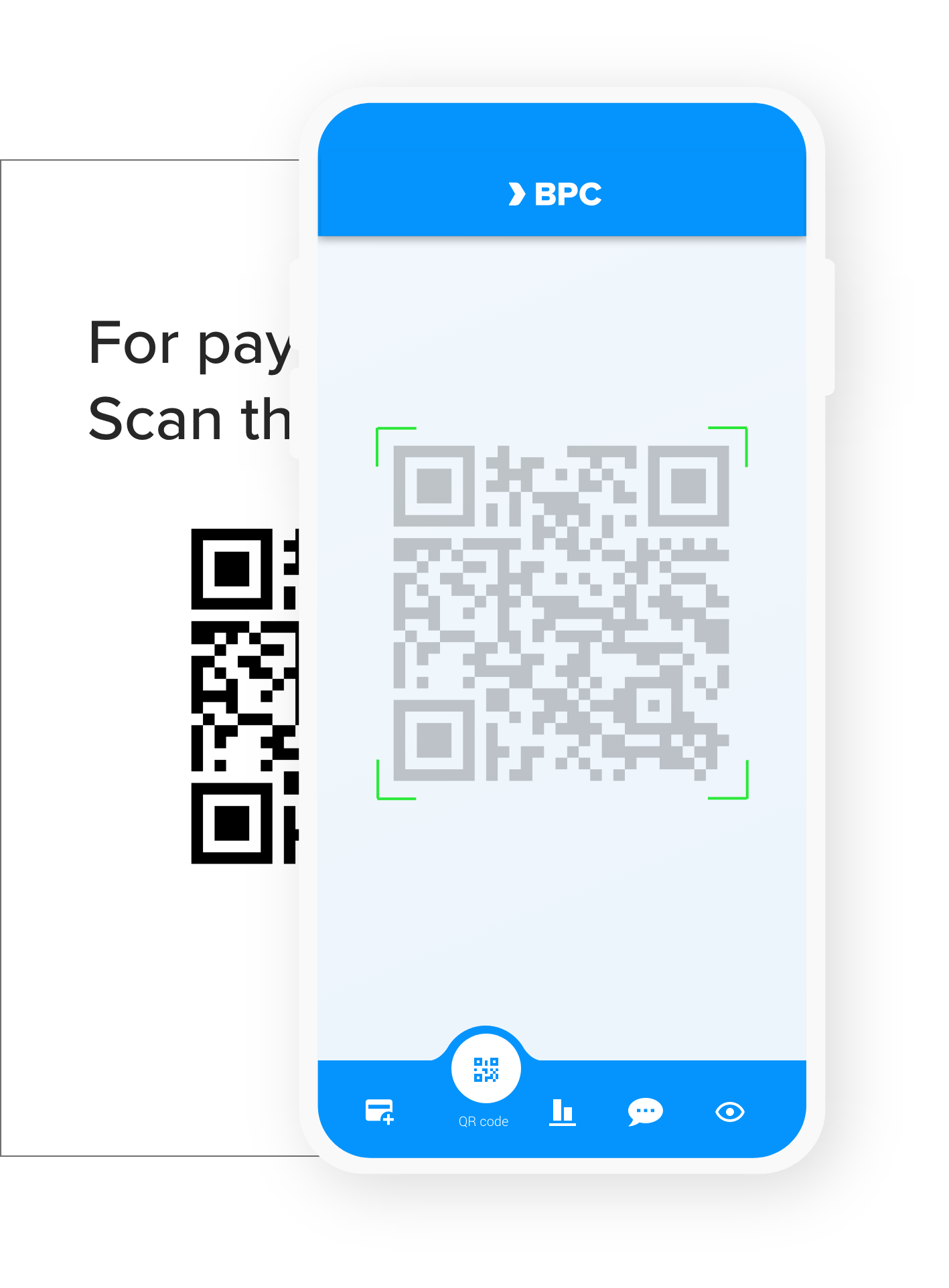 The constant vigil to fight fraud
Fighting fraud is not an option but a 24 hour full circle quest. At BPC we cover all angles in our platform and watch the API gates as well. Deploy our technology to recognize and find fraud and prevent future fraud with our AI and ML technologies. Particularly in areas of high digital growth, which are increasingly targeted by criminals, our technology offers instant and adequate protection.
Lower your TCO
As an industry we know that managing a payments environment, digitising and modernising it, building innovations around it whilst remaining compliant and fighting fraud and money laundering is a near impossible task. Lower your TCO by letting us host, manage, run or even service your payments operation. We are up and running in any corner of the world, giving you fast and secure market access.
Automated Fare Collection
Case studies in Payments
At BPC we work with banks in all cultures, shapes and sizes around the build. We help them transform, we build, we digitise, we connect and extend. We enable real life transactions. Read more about it by downloading our case studies.