Financial Inclusion for Anyone, Anywhere
Real-life finance - city buzz to remote and rural
With SmartVista Microfinance, you provide financial services to underserved or excluded communities. With this solution, MFI agents can make real-life connections and connect the unbanked to a digital microfinance infrastructure.
Services are delivered where the clients are, even in the most rural areas.
Flexible and mobile service for growth
Microfinance access for anyone means banks need a flexible and mobile solution.
A flexible microfinance-infrastructure uses technology already in place and mobile phones, mobile internet, Point-of-Sales devices and ATMs. Reach out to potential clients anywhere.
Financial inclusion
Banks and financial institutions contribute to the financial inclusion for the 'unbanked' by offering microfinance services.
This way more and more people can connect to the safe and stable financial services that play a major part in the realisation of their plans and ambitions.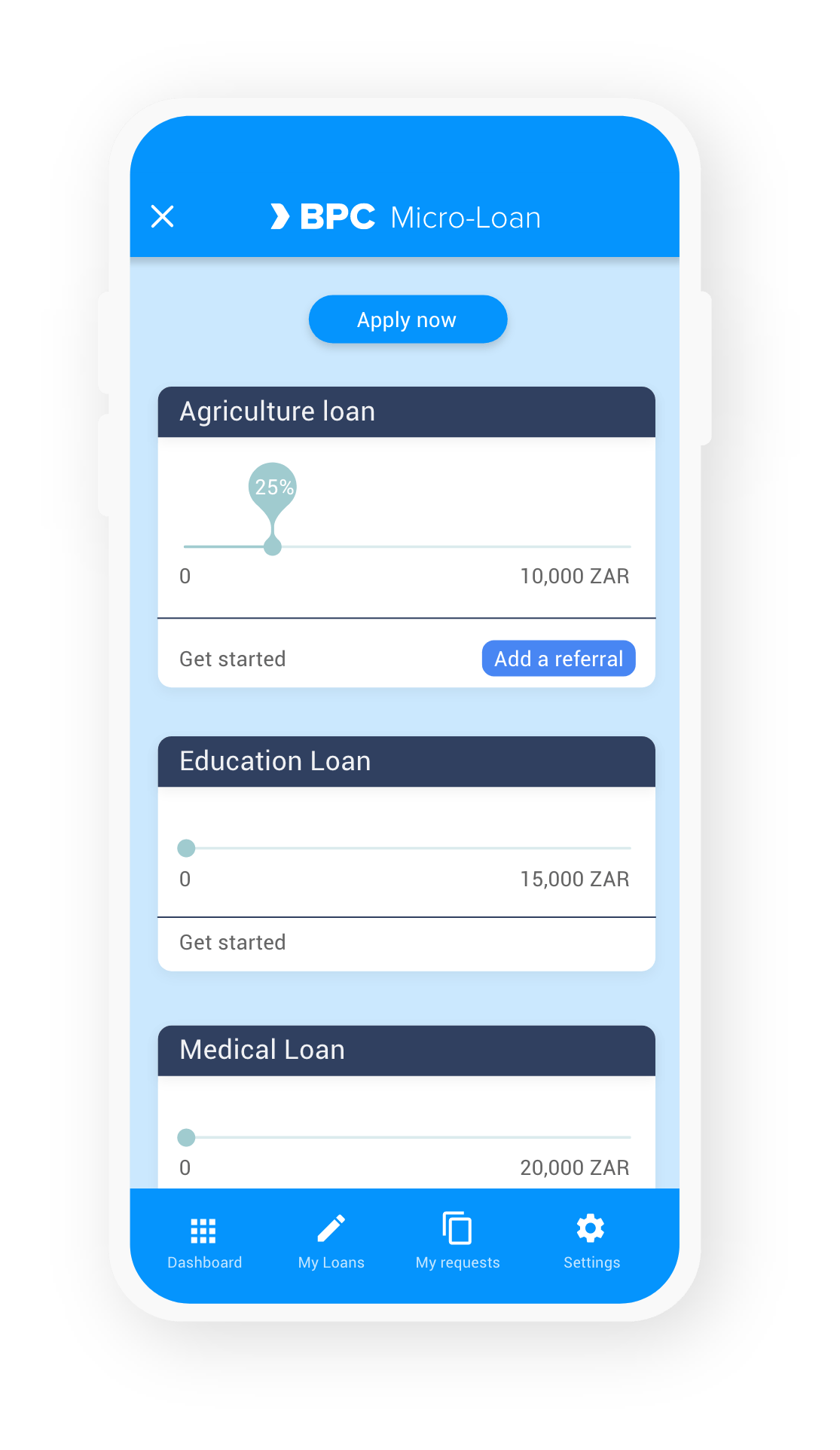 Suitable for any scheme
SmartVista for Microfinance is suitable for all microfinance schemes and policies. From individual credit to solidarity lending, factoring, financing and more.
Scaleable and flexible
Create valuable customer relations with comprehensive functionality combined with unrivalled scalability, built-in security and complete flexibility. Personalise around the finance needs and capability of customers leveraging KYC and behavioural data.
Create and innovate
With SmartVista Microfinance you can rapidly create and innovate your financial products and services, stand-alone or as part of a wider ecosystem.
Making a difference
Smart orchestration around micro-lending
Alternative and flexible credit scoring model
Any to any: onboard and lend: self-service, agent, kiosk, marketplaces
Working for you
Simplified KYC with account opening
Matrix-based with instant loan calculation
Real time configuration
Multi-loan application across multiple banks
Fraud prevention with tailored business rules
Working for your customers
Transparent application process with status tracking
Digitised and simplified KYC
Case Studies in Microfinance