'One Tap' Payments using SoftPOS
No such thing as too little effort
Convenience continues to drive innovation, and converting an Android phone into a payment SoftPOS device to effortlessly and easily transition into digital payment acceptance is a great step forward.
All devices
Accepting payments was never as convenient as now, where your devices can turn into a full-service payment channel. Through tap to phone, acquirers empower their merchants to accept all contactless payment methods: contactless EMV® cards, NFC devices such as smartphones, smartwatches and tablets.
Cost-effective for all merchants
Tap to phone is available for all merchants, from market stall owners to brick-and-mortar businesses without the need to invest in and maintain hardware purpose built devices and EFT/POS terminals. Your phone is your shop.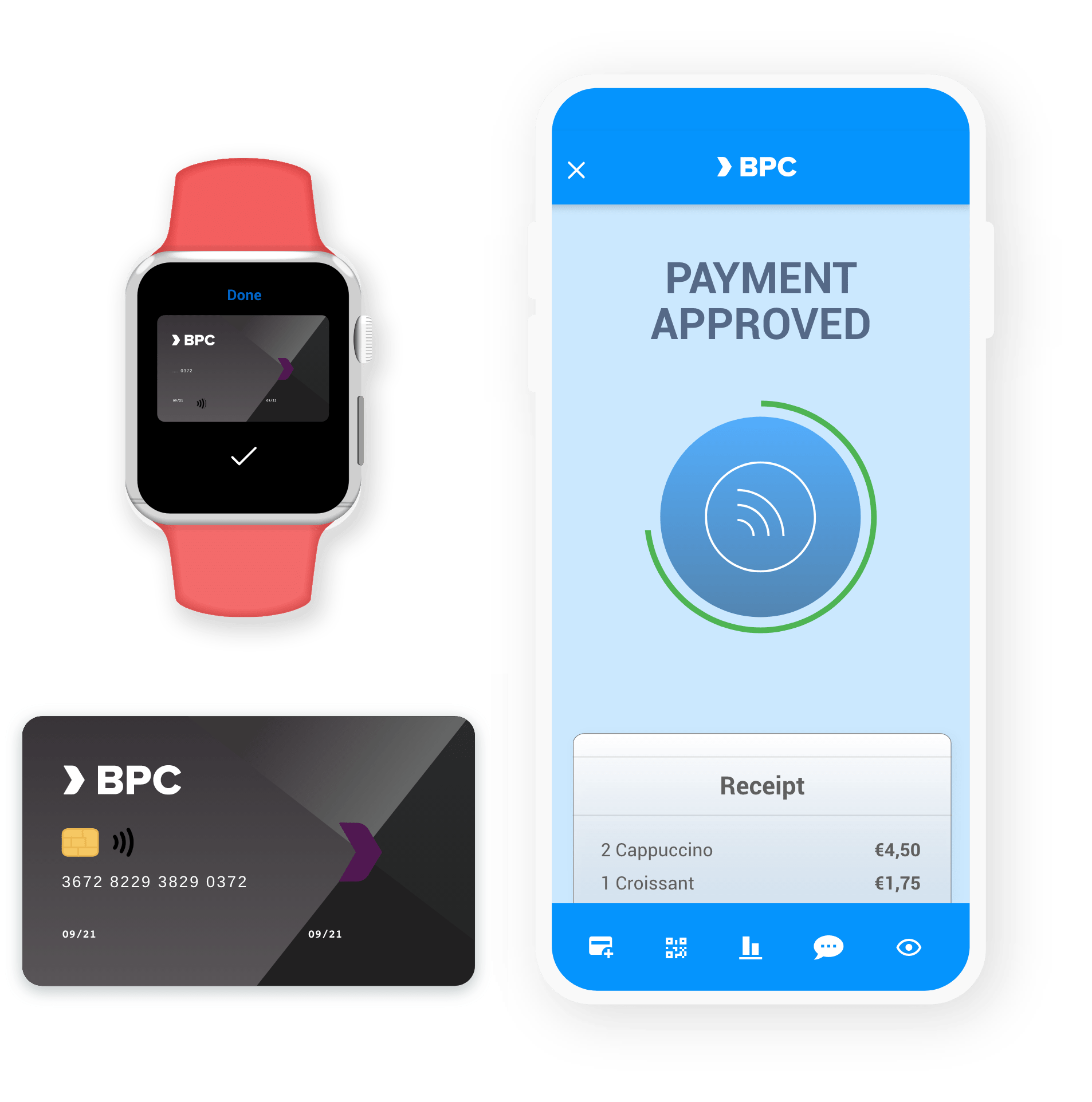 One device for all
Tap to phone manages digital onboarding, any payment choice, receipt options, void and refund, terminal and user management, analytics and reporting on all transactions.
A compliant solution
Tap to phone is certified for international schemes, so compliance is guaranteed anytime and anywhere.
Easy integration
The tap to phone service can be easily integrated with any front-end or Switch and any CRM by open APIs and SDKs.
Making a difference
Making tap to phone an integral business tool for any commerce
Opening up contactless to any micro business up to superstore
Working for you
A secure part of any international scheme
Fully compliant
Working for your customers
Security and ease
Contactless customer experience