Real life Appreciation in a Digital World
Giving back in a 'cashless' world
Contactless payments were boosted by the pandemic, but are here to stay. This shift in payment behaviour is a positive development reducing cash handling costs.
This also goes for giving and receiving tips which can be handled by BPC's Tippay service.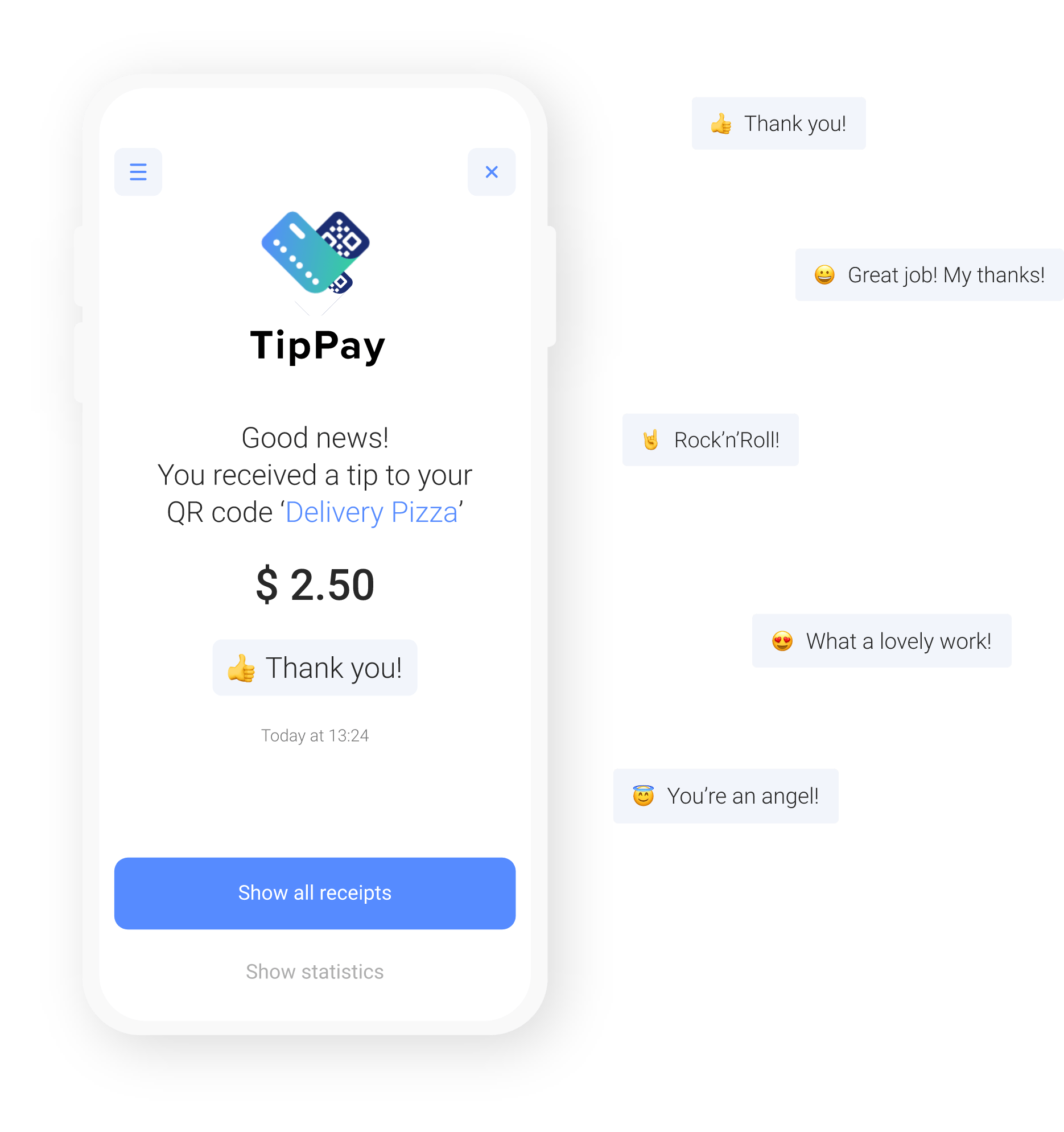 Growing your micropayment business
Tippay is a standalone service for tipping and gratuity that can be deployed by financial institutions that wish to increase their presence in the growing micropayment business.
For more tipping convenience financial institutions can deploy Tippay as a standalone app available in their (hospitality) business client outlets and to their eCommerce partners.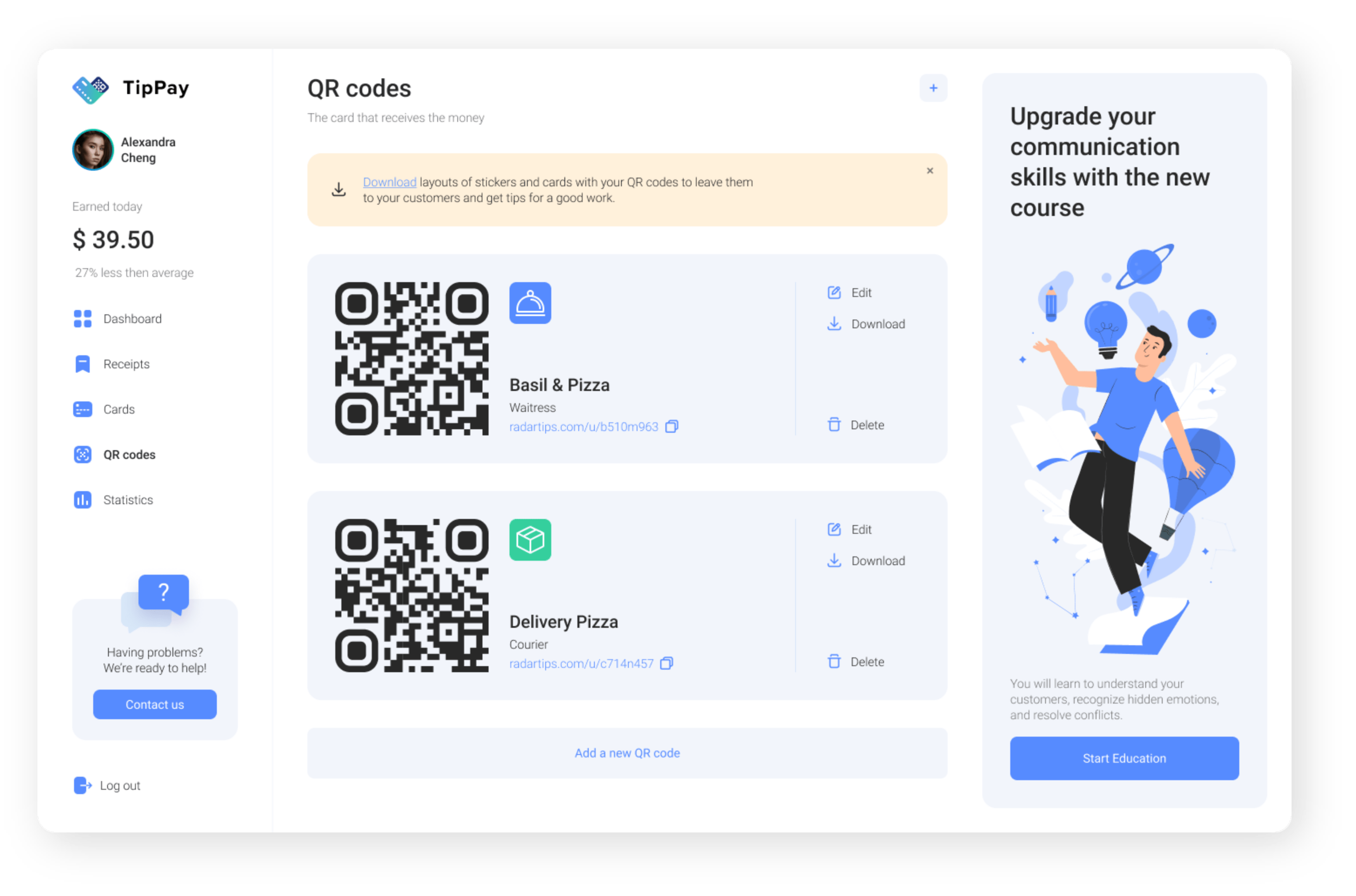 Essential services for many
Tipping is essential for many service employees around the world and an integral part of their income.
The Tippay service enables businesses to reach new potential customers while generating additional revenues by taking a minimal fee on every tip registered.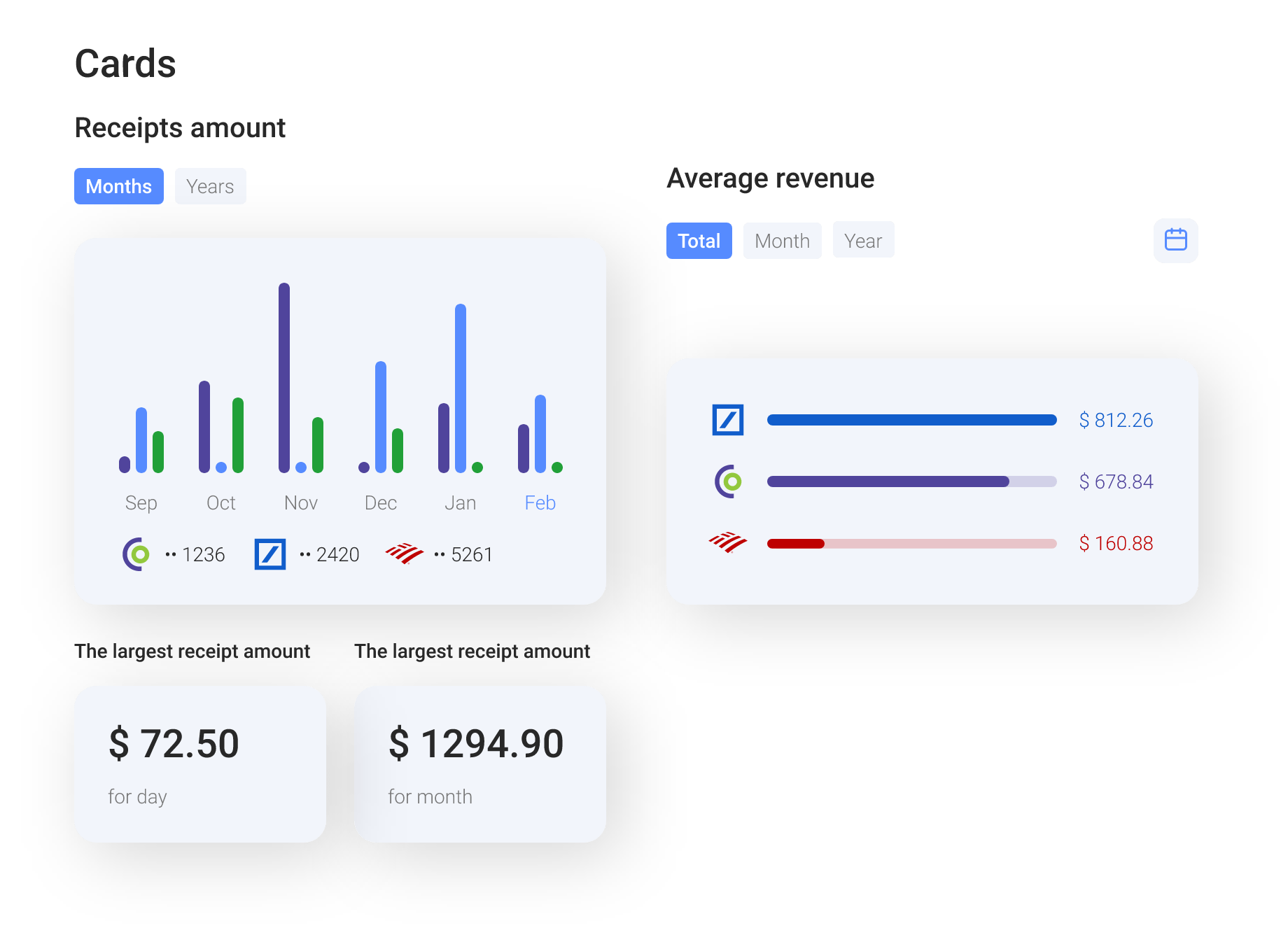 FI deploy
Financial Institutions can deploy Tippay as a standalone app or integrate it with existing systems.
Easy registry
Access by using a phone number while setting up the password or adding card details if workers are not a customer of the bank.
Customers scan & pay
People can tip fast and easy by scanning a QR code, choosing the amount to tip and selecting their payment method.
Making a difference
Save the sum of the tips
For auto or manual payout
A new virtual wallet for every waiter
Working for you
Dashboard and review
of tipping activities
High security with 3DS, two-way
authentication and validation
Multi-language and multi-currency
Multiple QR codes for multiple jobs
Working for your customers
Easy registration using mobile numbers
Set a preferred tips amount
Multiple payment methods: debit or
credit card, Google Pay, Apple Pay, Samsung Pay, etc