Tapping into New Segments
A 3,98 trillion market by 2030
The Buy Now Pay Later service to consumers opens revenue streams for merchants by reaching new customer segments and extending existing ones.. The global Buy Now Pay Later industry was estimated at $90.69 billion in 2020, and is anticipated to hit $3.98 trillion by 2030.
No missed payments
Customers register their payment data once for the first payment. The remaining payments are processed automatically, based on the payment calendar agreed upon. This gives peace of mind to merchants and customers.
Full life cycle
BPC supports the full life cycle of a DPP (Debt Payment Programme). From the time of registration of the operation in instalments, until the final settlement in accordance with the plan. This also can include fixed, annuity, differentiated, scheduled and split payments.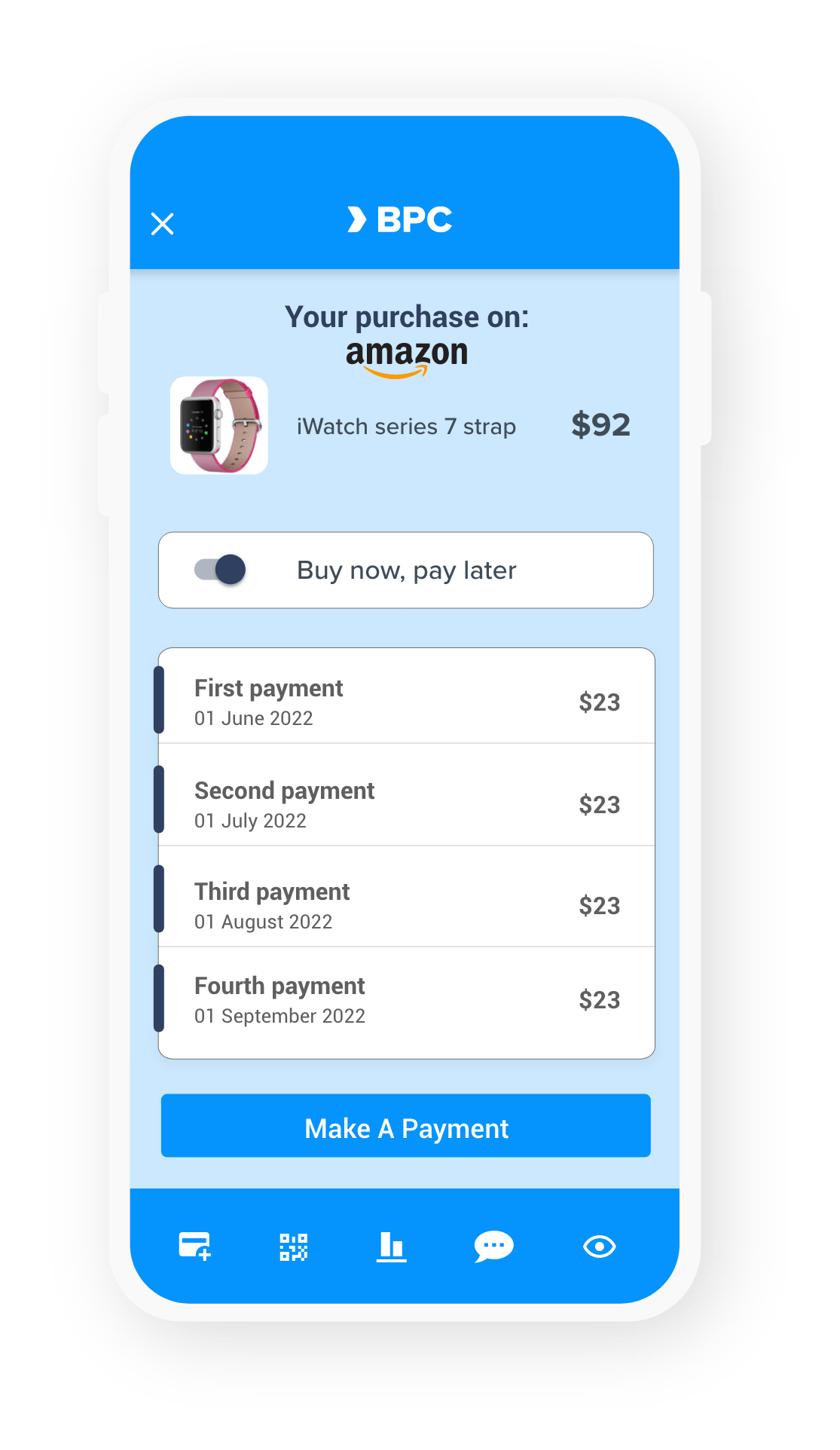 Set your own rules
Financial institutions can set personalised and analytics based credit limits and time periods for customers to pay in instalments with Buy Now Pay Later.
All payment channels
The Buy Now Pay Later solution can be built in all your checkout channels including EFT/POS, mPOS, internet or mobile app touchpoints.
Grow your business
Through spaced-out payments, more customers can make their desired purchase when they need it. This is especially important for communities with limited access to credit and youngsters.
SmartVista Buy Now Pay Later
Making a difference
BNPL for both issuers and acquirers
Embedded BNPL across all customer touch points
BNPL on any payment type of choice
Working for you
Highly flexible product configuration
3DS security
Multi-language and multi-currency
Tokenised payments (Apple/Google/Samsung Pay)
Working for your customers
Fully customised payment experience
Credit scoring builder for personalised profile
Case Studies for Buy Now Pay Later