Data Dashboarding for Merchants
The bar is set high
Meeting expectations seems more and more complicated. In the digital world as well as in real life, the bar is set high when it comes to payments.
BPC's Merchant Management module offers a wide range of payments, and it is vital to propose the right solutions and service levels to merchants and their clients. Whatever the payment channel, POS, SoftPOS, eCommerce or QR based, Merchant Management is able to manage.
Customise to connect
Although the balance is shifting towards digital, the merchant of today has absolute reliance on a hybrid payments infrastructure, online, in-app, in-store.
SmartVista allows creating customised products and services to ensure relevant solutions for the acquirer and merchants alike.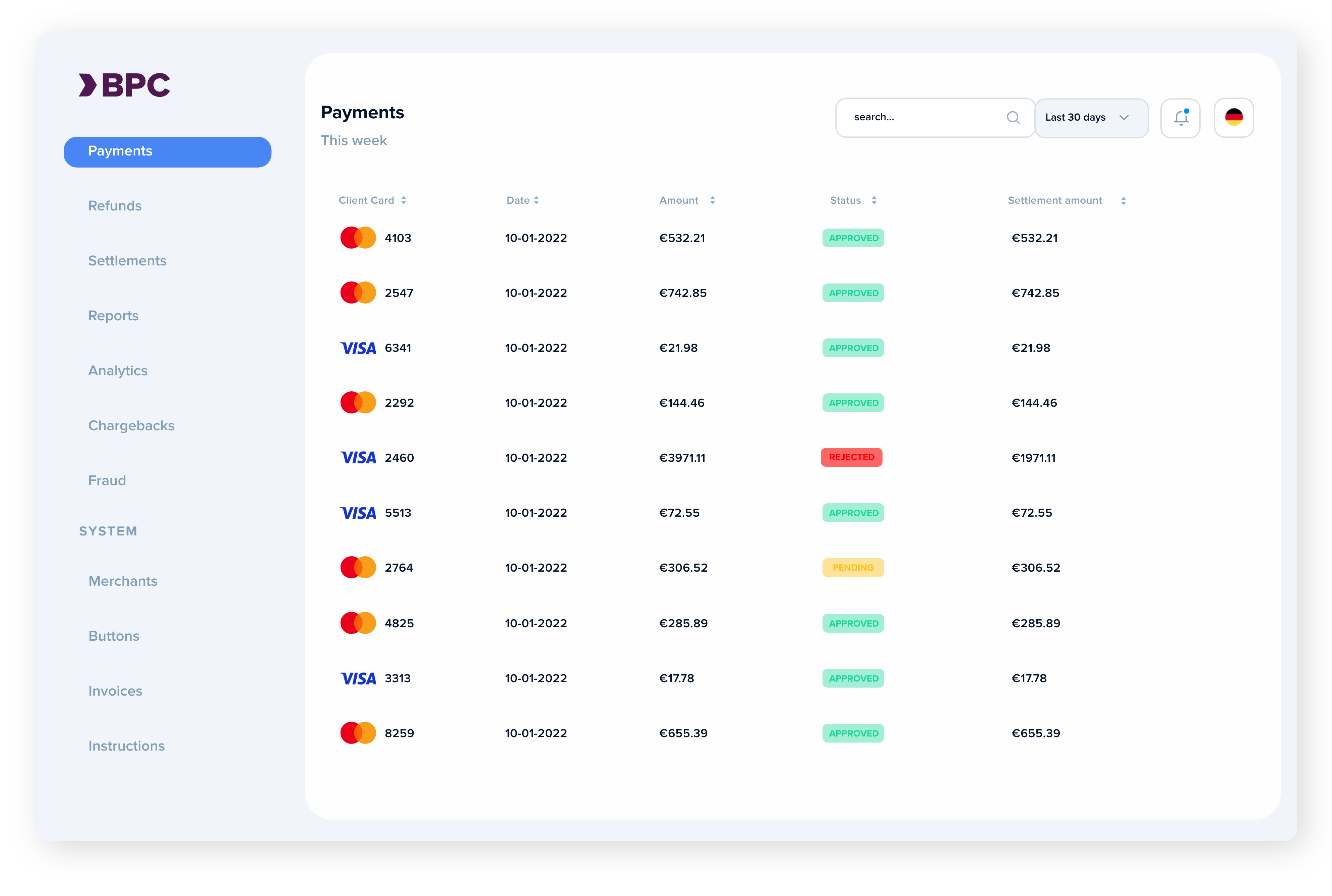 Multi-currency environment
Manage finances in a multi-currency environment through a variety of account types such as merchant accounts, settlement accounts, MSC accounts or fee accounts.
Banking on data
Multilevel data aggregation and reconciliation capabilities cover the entire spectrum of data streams. Build on the insights straight from the merchant's operations propagated to a meaningful dashboard on which to tune your operation.
Creating an overview
SmartVista offers your merchants full control, from fees and disputes to rolling reserves on different merchant accounts and terminals.
SmartVista Merchant Management
Making a difference
Risk management
Pricing / fees management
Interchange management
Rolling reserves management
Working for you
Merchants onboarding
Terminal management
Merchants accounts management
Merchants reimbursements and statements
Working for your customers
Merchant portal and app
Disputes management
Reporting
Multi-institution
Multi-currency