Card Issuing and Management as a Service
Choose with what your clients pay
Get the payment tool in the hands of the customer and connect it to the world of real money. We offer operational efficiency to issue debit, credit, prepaid and virtual cards using the latest tokenisation standards. Whether credit, debit, prepaid, virtual, local, international, loyalty, corporate, purchasing, fleet, gift or wallet – BPC offers it.
Make it one through integration
Card management solution is easy to integrate with core banking, call centres, IVR, and CRM solutions and interconnect data into web-based reports, making it simple to manage your payment operations seamlessly through one point.
Safe payments with tokenisation
At BPC we care about safety and satisfaction with payments of customers and their customers. Let cardholders enjoy the modern technologies, by allowing them to link their cards to any mobile device or wearable to pay with a single tap. Built-in advanced security features ensure the payment transactions are protected against fraud. Our payment solution is designed to support tokenisation standards MDES and VTS, which replaces sensitive payment information with a unique token, making it virtually impossible for hackers to steal valuable customer data.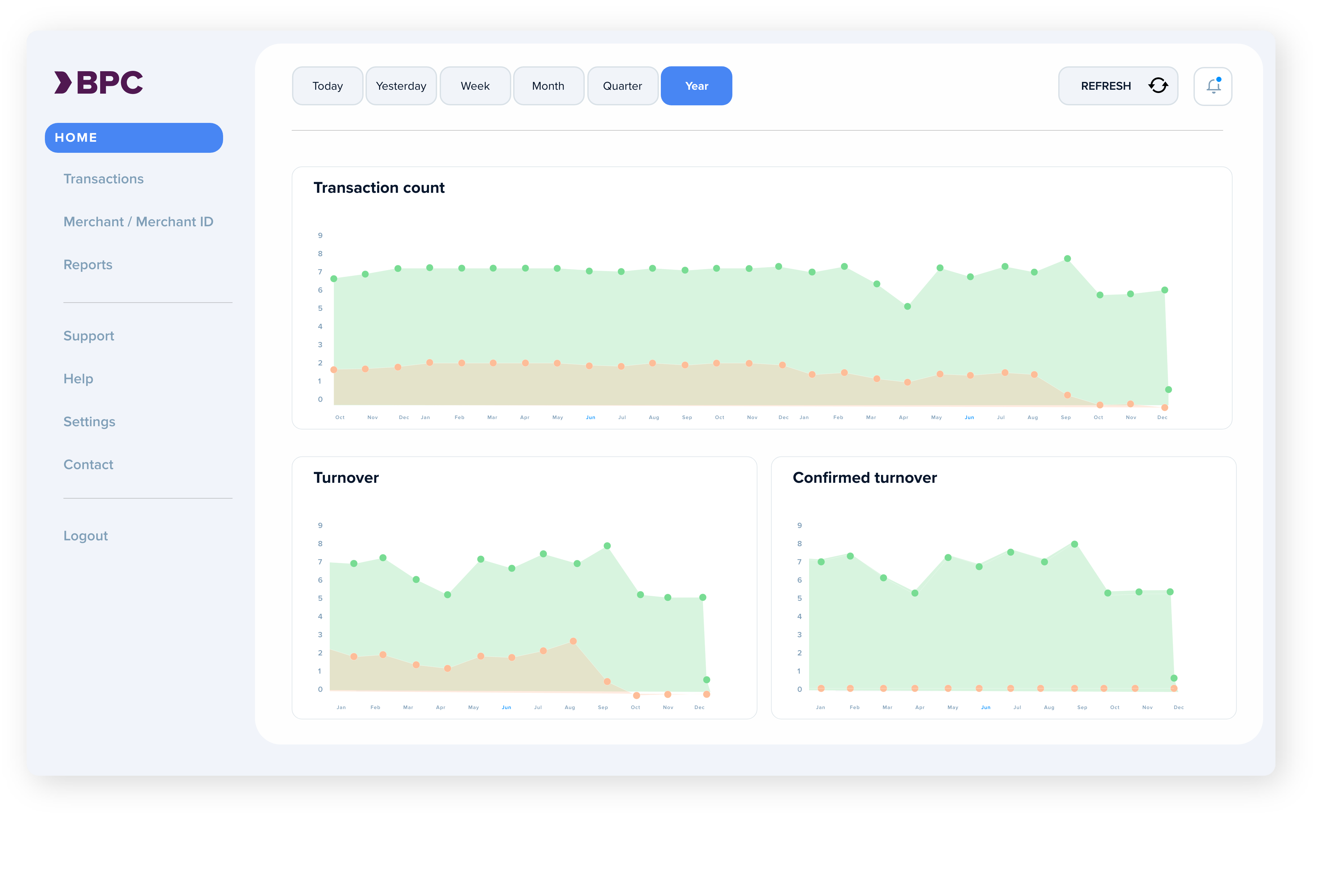 Enjoy end-to-end service
Going SaaS possesses lots of benefits such as quick onboarding, cost-effectiveness, and end-to-end service. You can start using the software right away, save money by paying only for what you need, while BPC supports you on your journey.
Be friends with customers
It is all about establishing relationships and connectivity between merchants and their clients and the PSPs, banks and fintechs across all payment instruments and devices. Our payment solution integrates with CRM platforms, providing businesses with real-time access to customer data and payment history. This data can be used to create targeted marketing campaigns and personalised offers, distributing loyalty points and ensuring that customers feel valued and appreciated.
Card Management as a Service
Making a difference
Flexible fee engine
Fast application processing
Embedded fraud prevention
SCA, 3D Secure, PCI compliance
Integration with core banking, call centres, IVR and CRM solutions
E2E service
Working for you
Pricing, limits, cycles
Comprehensive cardholder information
Any card offerings (plain to complex)
Tokenisation
Working for your customers
Digital wallets enrollment support
Instalments
QR, cards, wearables, devices
Fast onboarding