Less Plastic, More 'Cards'
From card issuance to scheme management
The closed loop card systems we have known for decades excelled in many ways and to this very day. Global connectivity and access, an instant and securely funded experience for buyer and seller and a wealth of added benefits. No wonder these schemes are laying the foundation for the ultimate contactless experience in payments today.
Niche value adds per segments for fleet, corporate, device independent from wallet to wearables, embracing any payment type: credit and debit, crypto and more.
Decades of experience focus the BPC global teams on building the very best in Card Management Systems for all players in this widening world:banks, fintechs, corporates, governments, transport operators and marketplace facilitators.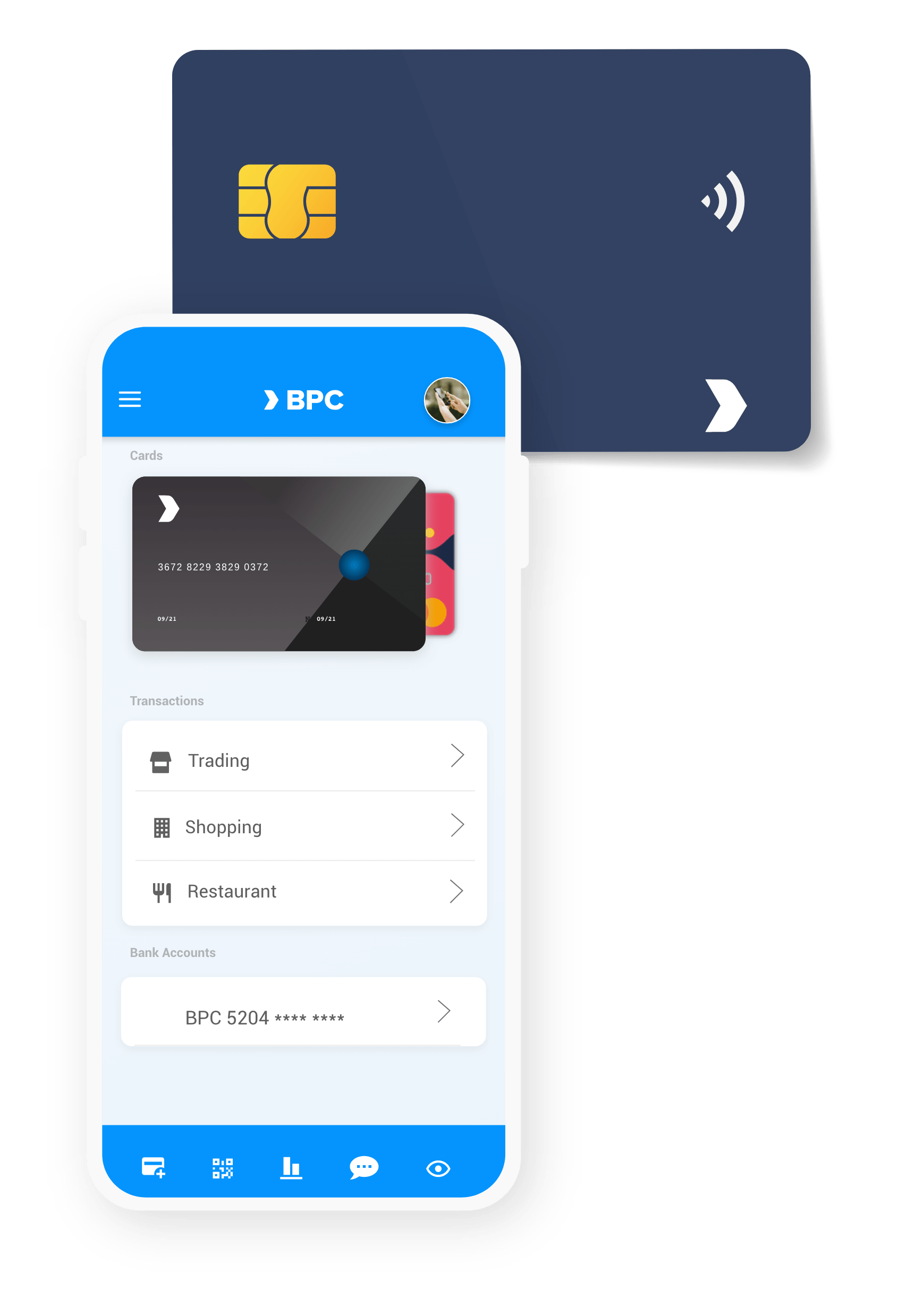 Low in code, high in service
Covering the entire spectrum of card and scheme management, our template library allows you to build any function in a codeless manner, whilst the API Sandbox allows you to connect to a host of CMS functions. All prioritised by you, putting you in control.
The great differentiator is our intuitive customer service portal aimed at lead generation and profile management, all driven by you. Setting you up to extend your card business into new ecosystems in close cooperation with business partners of your choice.
Launch a digital identity card with governmental services, get your city on the move with a transport banking card or extend the payment choices with services like BNPL to attract new segments. Your business, your choice.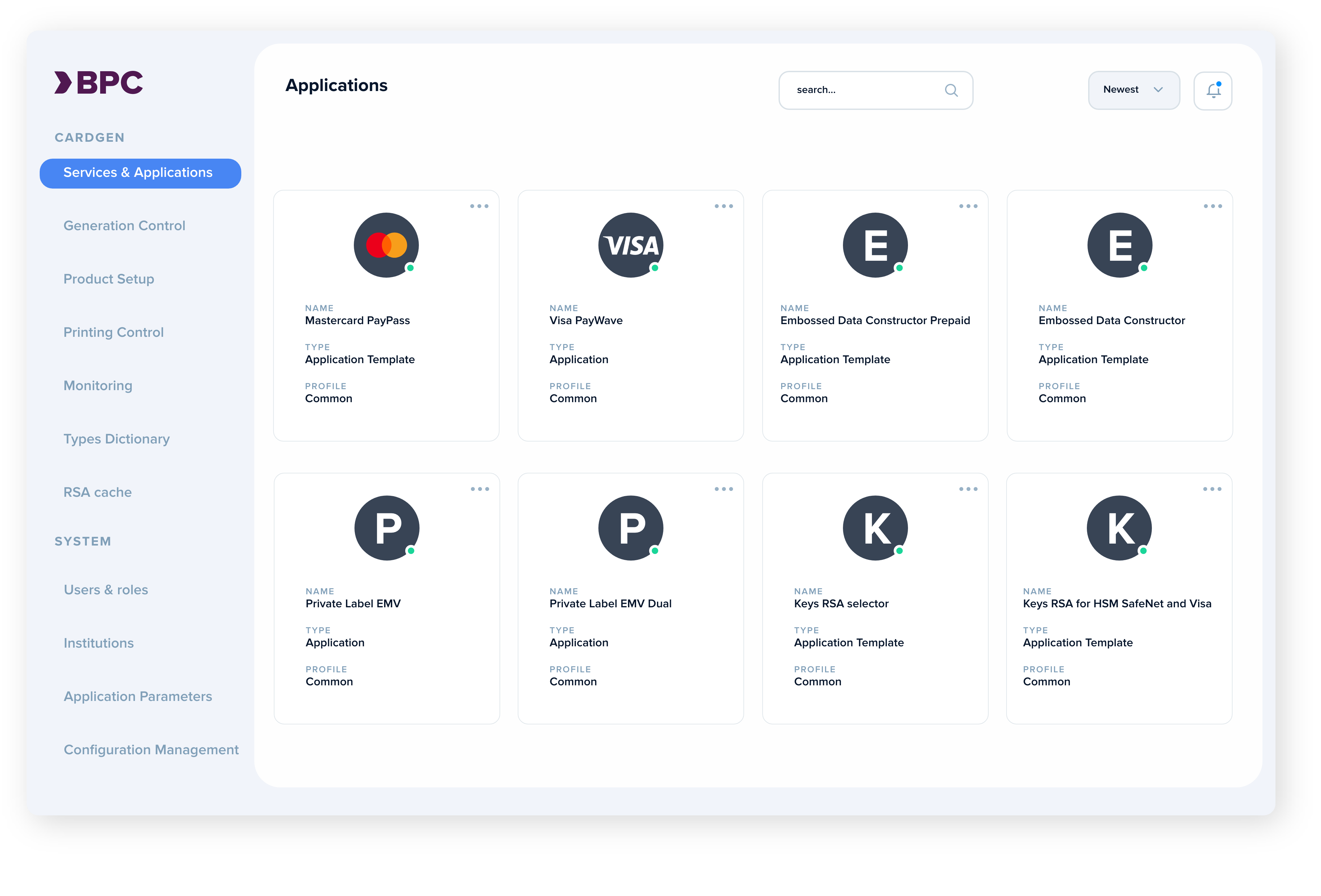 One solution fits all
From card processing to managing wide reaching ecosystem schemes, one extendable solution - heritage rich and future proof - puts you in control to migrate, transform or extend over time.
Any card, any type, any play
Plastic and virtual, wallets and prepaid, credit and debit, fleet and fuel, crypto, and identity, embedded or stand alone.
Migrate now, build out later
Marketleader then, leading the market today and tomorrow. We understand where you migrate from and where you want to go. Try and test us, guaranteed you will want to switch on more functionality over time to extend your business.
In control
When complexity and uncertainty are rife, control matters most. When global events touch your customer base you want to reach out and be relevant. Taking care of your customers whilst using the same technology to reach out and find more. Templates, low code, anyone can.
SmartVista Card Management
Making a difference
Powerful integration capability with adjacent systems
The advanced tool to manage the complexity and sophistication of the payments business
Working for you
Multi currency Support with rules to define fund sources, accommodating different account debiting options and Dynamic Currency Conversion (DCC) across all channels
Comprehensive set of standard reports, including reports required by local regulators or payment schemes, operational reports, and management reports
Working for your customers
Efficient onboarding by capturing data from core banking or other external personal data management systems
Powerful product development tools offering complete flexibility and at the same time offering product templates to simplify product setup and maintenance
Comprehensive cardholder information for operators to better manage the customer relation
Case Studies for Card Management