Urban Mobility & Transportation
Mass Transit the Personal Way
Cities' magnified challenges
One area where all societal change comes together is the city. Challenges around sustainability, digitisation, inclusion, growth at an unprecedented pace are all magnified in urban spaces where people are on the move. Coupled with unexpected events such as natural disasters, economic swings and pandemics, it is clear that we need a contactless and low impact way to move around. Cities are very aware of this and our SmartCity survey proves that many cities are embracing technology to deliver better services for their citizens.
Keep moving, the 'do no harm' way
Investing in a high quality transport infrastructure needs to happen on and below ground, but also in the non-tangible technology infrastructure. Taking out friction with choices across many carriers, automatic best fee calculation and selection and payment as well as physically embarking on and exiting the journey. Topping up, providing payment choices for all types of fares should be seamless, contactless and offer interactive additional services.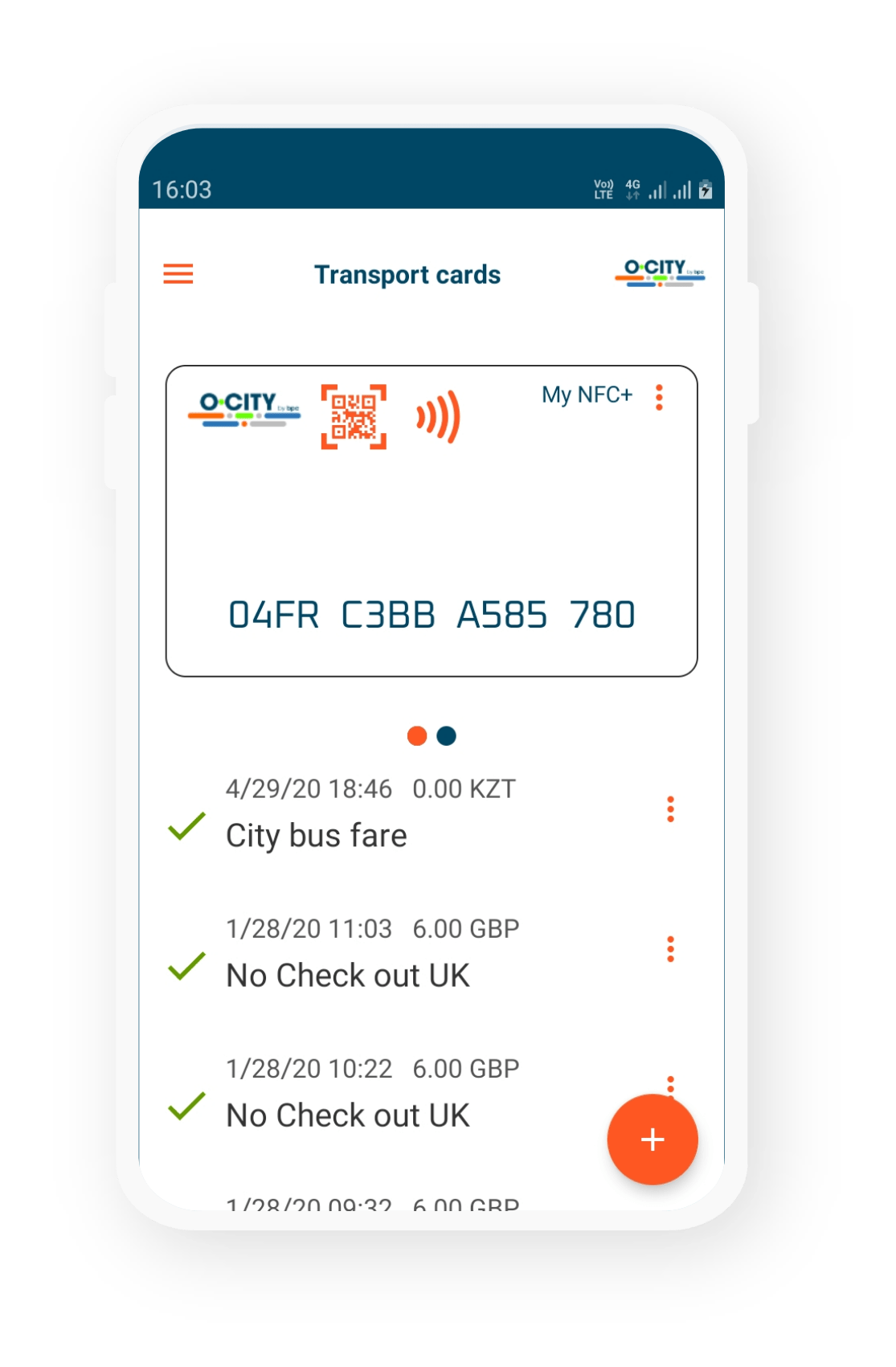 One City One Platform
An open city with zero paper and zero barriers is a reality today. Open-loop digital payment technology, delivered through our O-CITY automated fare collection platform. Apart from a ticketless commuter experience with added insights on places to go and see, cities get insights that support the planning of optimal and greener traffic flows. Transport operators get insights that make them run more effectively, but also to deliver hyper personalised contactless services to their travelers across all physical and virtual touchpoints in their journey.
Hardware agnostic freedom
Fast time to market, easy to deploy across any type of transport infrastructure or merchant terminal, mobile device, wearable etc. Centralised platform management through on-premise or SaaS cloud, allowing for upscaling as and when required at no extra cost.
Open and inclusive to all
A simple to use service, fair and understandable by all, removing the need to search for the best fee. Removing payment barriers allowing people to move freely from metro to bus to train to cab.
Payments inside
Flawless executive of any type of payment as O-CITY is backed up by the most connected global payments hub covering corner to corner around the world, from central switch to the last mile.

Adopted by more than 130 cities worldwide, O-CITY is an innovative automated fare collection solution for public transport operators and municipalities. The platform leverages a best of breed payment solution from payment expert BPC available in more than 100 countries.
Automated Fare Collection