More = better
Digital commerce and transactions are on the rise, alas, the number of fraudulent transactions rises as well. To minimise this risk you can now offer your clients user friendly 3D Secure for all their payments. More importantly 3DS for us is merely one element of defense in our Access Control System (ACS) wrapped around any payments offering.
Security and convenience in one
Although you want to offer your clients the safest and most secure ways of digital payment, they also need a convenient way of payment for an optimal customer experience. With 3D secure banks and PSPs offer a wonderful payment service and a secure payment experience in one.
Ready for your PCI DSS audits
Participate in the 3-D Secure programs of international payments networks with the SmartVista Access Control Server.
The solution supports the maintenance of card enrolment, authentication of card and payment requests, and cardholder notification fully compliant with PA-DSS requirements and thus is ready for PCI DSS audits.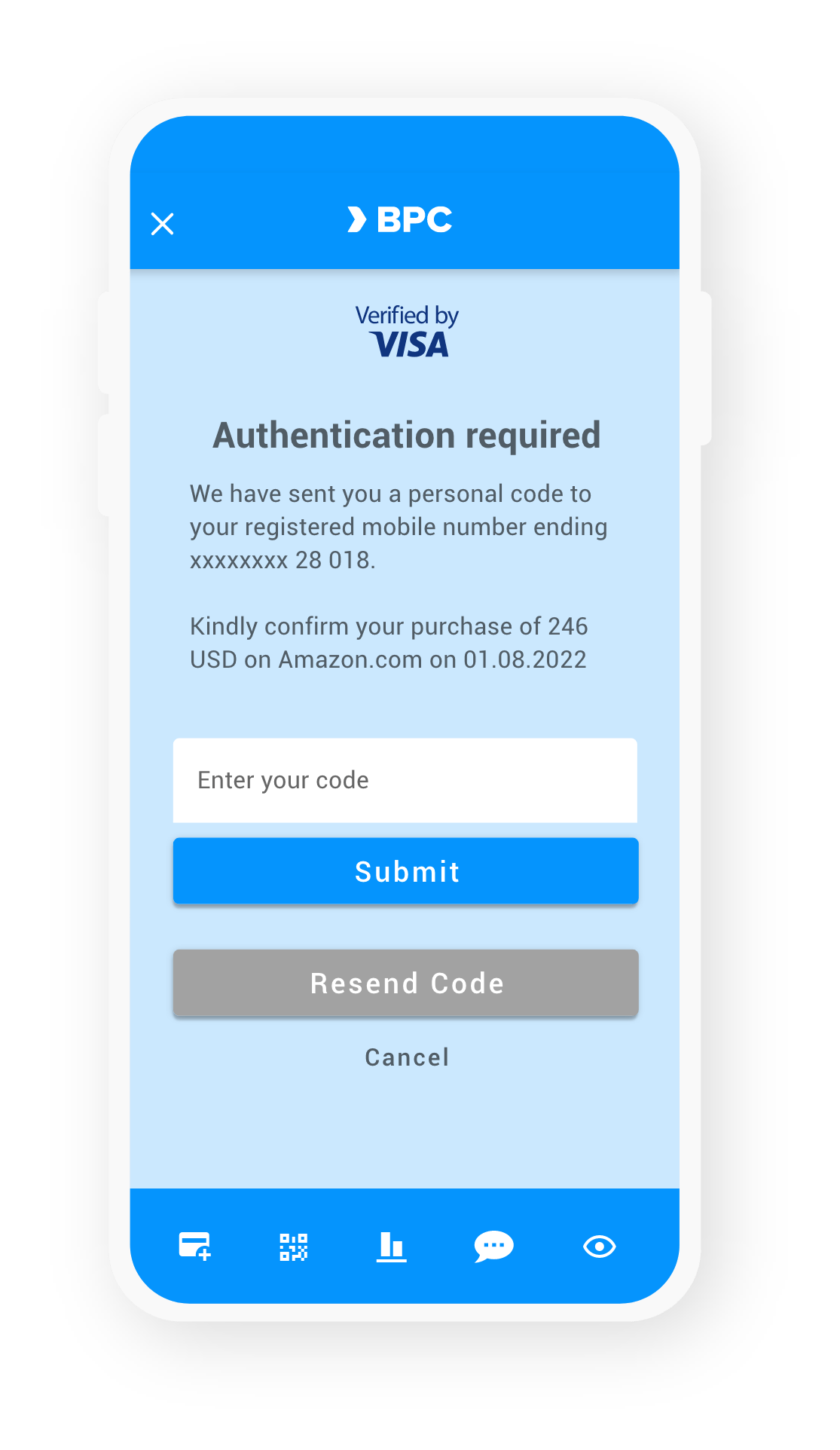 EMVco, Visa, Mastercard, Unionpay certified
SmartVista's ACS (Access Control Server) permits issuing banks to participate in schemes that are certified by Visa, MasterCard, Unionpay and EMVco.
PA-DSS certified & PCI-DSS ready
Your business is free from all possible aspects of fraud through innovative security, keeping your transactions safe and secure.
3-D Secure 1.x and 2.x support
Certified for 3DS V1 and V2 for banks to provide easy checkout flows. The 3DS 2 offers a check-out flow without customer authentication friction, including exemptions and RBA/TRA.
Making a difference
3DS as part of a full defence ACS platform
Multiple payer authentication methods
Advanced qualitative metrics
Smartly embedded in segment UX (eCommerce, transport etc.)


Working for you
Out of band authentication (RESTful API)
Various HSM interfaces available
OTP, OOB and combination authentication
All message categories: payment data, non-payment and AIS
Offered under licensing or revenue sharing models
Working for your customers
SMS & email notifications engine
Frictionless authentication
Case Studies for ACS 3D secure