Mastering the challenges of frictionless fare collection
May 28, 2018
Mobility is one of the key success factors for economic growth and therefore, it is one of the core themes that local authorities and public transportation companies need to address when working towards more sustainable cities.
Investing in a good public transport infrastructure is only part of the equation. Making the city (and its public transportation system) smarter, demands more efficient ways to collect fares and enable simple and convenient payment options to make the service attractive to passengers. At the same time, it is paramount to keep operating cost under control and increase turnover. Current ticketing systems, whether those are cash based or digitized, do not always cater for these requirements, making it challenging for transportation service operators to roll out frictionless solutions to their end clients. Service operators are also looking greater levels of transparency to reduce the levels of abuse, theft and corruption as the payment for transport fares will occur through the collection facility rather than in cash. Consumers are equally looking for better pricing options and an mobile based solution that is more in line with the way they interact with other services in their day to day lives.
Beyond convenience – building on automated fare collection
Automated fare collection creates an opportunity to build out a comprehensive and convenient user experience. Cash or paper based ticketing systems require a transportation company to incur a high operational cost due to the resources required to accept and manage cash. But even in existing cashless systems, data related to ticketing tends to be stored in a multiple places: credits are stored on the user's transportation card while information regarding the applicable fares is typically stored elsewhere. This does not create a seamless journey for the consumer. Centralizing this information in the back end system rather than on the individual front ends, will get passengers access to up to date tariff information and creates transparency on applicable fees towards customers. It also allows creating a fare collection solution without any dependency on using dedicated cards or devices to access public transportation.

With an account based solution, customers are in control, they pay for their fares from a single account, topping up this account with a payment instrument of their choice rather. Passengers do not have to worry about anything except identifying themselves when starting their journey and the service will take care of everything else, including finding the best rate. At the same time, automated fare collection also creates a significant efficiency gain for passengers as they no longer need to spend time purchasing transportation tickets. This creates an incredibly easy and convenient ticketing solution for consumers and service operators alike.
Local authorities should not limit their scope to supporting the local bus or metro system. An automated fare collection for public transportation should merely be seen as a stepping stone towards a true smart city solution that also supports a variety of other types of services such as parking, bike rental or even parks and museums. Combined with a city marketing platform to promote local events or retailers, the possibilities become endless and cities can transform the way they interact with their citizens.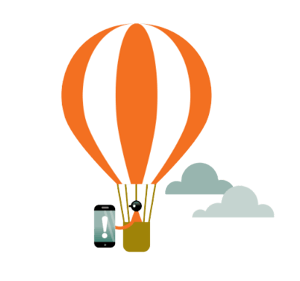 If you want to learn more about the problems that smart cities are solving for their citizens,
download our report.