Digital banks that do it well
February 15, 2021
BPC recently published a comprehensive guide to building a successful digital bank. In this series of blogs we explore some of the issues discussed in this whitepaper in more detail with a list of 5 banks that 'do digital well'.
The objective when putting together our how-to guide to building a digital bank was to break down the process into logical steps that prospective digital banks could use to plan their journey from initial planning through to implementation.
The whitepaper provides an introduction to digital banking and the current market landscape; an explanation of how to decide what kind of digital bank to build; a detailed description of each of the key elements of the build; and advice on how to scale into a sufficiently large and sustainable business.
We believe the guide provides a comprehensive overview of what it takes to build a digital bank. But before we get into the detail we thought it would be helpful to start by looking at examples from across the world of banks that are 'doing digital well'.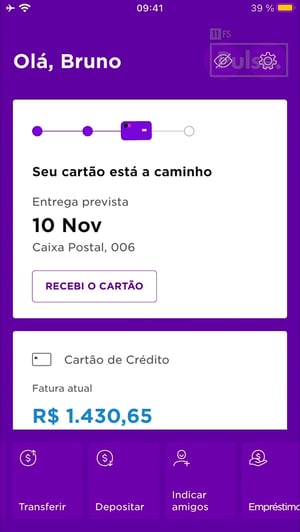 Our first example can be found in South America. If one of the major indicators of success for a digital bank is achieving scale, Brazil's Nubank has to be considered one of the best.
South America is something of a hotbed of fintech activity and right at the front of this trend is Nubank, which describes itself as the largest independent digital bank in the world. When the digital bank announced its latest funding round in early 2021 it revealed that its customer base had almost tripled in two years from 12 million to more than 34 million.
The bank has seen use of its no-fee credit card and digital savings account explode and reached its 2023 target for online credit card payment volumes three years early. It has also benefitted from a central bank that had adopted a fintech-friendly regulatory agenda.
Customer data analysis has been a fundamental element of Nubank's success in the credit card market given the lack of external information available when it introduced the product. Starting from a low base meant the bank had to gather data quickly and this has enabled it to introduce dynamic underwriting whereby customer credit ratings are effectively updated every day.
One of the most impressive aspects of Nubank's business model is that it has pushed Brazil's big banks to increase their commitment to digital and move away from bricks-and-mortar operations, with hundreds of branches closing every year.
Another notable aspect of the bank's success is that it launched during the worst recession in Brazil's history, although it has undoubtedly benefitted from the move to online precipitated by the coronavirus crisis.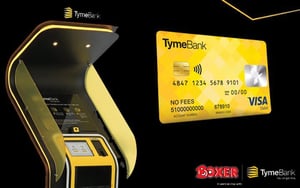 TymeBank was launched with the objective of building purely digital banking businesses in countries with high growth potential starting with South Africa.
With 2.5 million customers in just over a year, it quickly became one of the fastest growing digital bank businesses in the world, supported by BPC's SmartVista banking platform. We see it as a particularly good example of using partners to link core banking platforms and interfaces.
Last year's SITEisfaction report - an annual measure of customer satisfaction with digital banking services in South Africa – ranked TymeBank as the country's third best digital bank in its first full year of operation, ahead of a number of established financial institutions.
The quality of the bank's digital offering has also been recognised By Forbes, which rated it the second best bank in the country based on factors including customer satisfaction and fees as well as the quality of its services and financial advice.
Customers refer to TymeBank's user-friendliness, safety features and affordability and its internet and mobile banking platforms are highly regarded by primary and secondary account users.
The interesting aspect of TymeBank's distribution network is that it combines online and offline customer interaction. Indeed, our experience with this bank demonstrates that a 100% digital process is not always the optimum approach.
In this case customer due diligence was an issue, so we helped TymeBank install physical touch points in shops where customers could enroll, check payments and get a debit card instantly issued from the kiosk. The bank is expected to be profitable within the next two years. Check out the case study by BPC on this project.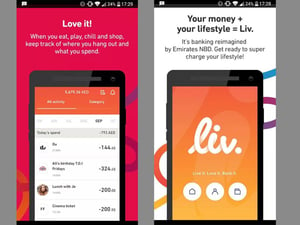 Unlike Nubank or TymeBank, Liv was an initiative of an established bank - government-owned Emirates NBD. Another difference is that it was designed to combine lifestyle and financial services.
So while its money services include a digital current account and a card that can be used for payments around the globe, it also comes with offers for dining and activities, and recommendations for places and activities. In other words, it has moved beyond banking to become a 'super app'.
The banking aspect of the app is firmly aimed at what it calls the digital generation, allowing them to track their spending history easily, split bills with friends, and top up their account with any debit card. Third-party partnership integration has been a key element of Emirates NBD's strategy for Liv.
At the announcement of its full year 2020 results, Emirates NBD revealed that Liv's customer base had crossed 400,000 customers in the UAE and extended into the KSA market. The E20 digital business bank was also rolled out, enabling start-ups, entrepreneurs and SMEs to manage their banking needs through a mobile application.
Emirates NBD has credited the role of the Dubai government in the development of Liv, describing it as incredibly innovative and supportive in its promotion of new technologies and its drive to create the first truly paperless city. There is a real sense that the regulatory environment has been favourable for fintechs and Liv has taken full advantage of this favourable landscape. The digital banking service has also helped boost Emirates NBD's profits. In 2019, the bank's net profit went up by 44% year-on-year to AED 14.5 billion.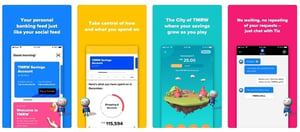 Another incumbent bank-inspired digital success story can be found in Singapore in the shape of United Overseas Bank's TMRW, often referred to as the first digital bank to serve Asean's digital generation - millennials who expect personalised digital services on their mobile phones.
In a recent interview, the head of group technology and operations at UOB explained that TMRW was built out over a 14 month period and quickly deployed across Thailand and Indonesia. She noted that although TMRW is the same digital bank in both markets, it had to adjust for differences such in the onboarding process to address regulatory, technological and cultural nuances.
By building on its modular regional platform, it was able to meet these different country regulatory requirements without rebuilding the bank from scratch.
Technology partnerships have been a key element of the bank's technology strategy. For example, it worked with two fintechs on the development of its digital engagement engine, using data analytics to generate bite-sized information about each customer's financial activity.
The bank says it is on track to reach its target of between three and five million customers by 2024, boosted by strong customer satisfaction. TMRW's net promoter score for credit cards and savings was the highest of any bank in Thailand last year and a high proportion of its customers are highly active, defined as someone who performs at least four financial transactions over a 30 day period.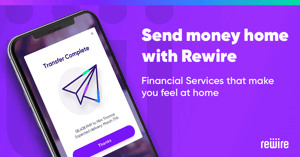 ReWire describes itself as the first digital banking platform targeted at migrants working abroad and sending funds back to their home country.
Customers receive a free international bank account number (IBAN) and a free Mastercard debit card that works in the same way as a conventional domestic bank account.
Alex Bakir, general manager of ReWire in Europe spoke at a recent BPC webinar where he explained how the bank evolved from its initial focus on international money transfer and talked a little about its digital strategy.
The founders of the platform quickly realised that the financial lives of migrants are heavily intertwined with financial services in the country where they are living and that many were using multiple platforms for different services.
ReWire launched its virtual debit card and international money transfer service in Europe initially. Bakir told our webinar that it was looking closely at what it could learn about the user interface and the customer experience from the first wave of neobanks.
"In the future, we see revenue coming from cross-border services," he said. "Our segmentation or go-to-market strategy is to focus on a smaller number of segments as opposed to trying to serve everyone everywhere."
The platform is very active on social media, with a team of community managers creating content and an influencer strategy. About 40% of its new customers are generated organically or through referrals.
Wrapping Up
The success of these digital banks reinforces the points made in our guide around the importance of consumer research, a viable business plan, a robust operating model and awareness of regulatory requirements.
In the next blog in this series we will look at the development of digital banking and where these digital banks are making an impact. We will also outline some of the business models they have adopted and the key customer trends that are affecting current and future planning.
How to successfully build a digital bank blog series
This blog post is part of a special series around successfully building a digital bank. These are all the blog posts in the series for further reading.
The content of these blog posts was written with our exclusive guide 'How to successfully build a digital bank' in mind.
This is a three-step guide that will take you through what kind of digital bank to build, including the value proposition and business plan; how to build a digital bank, with a detailed description of each of the key elements including the regulatory framework, organisation design, technology, and people capabilities; and finally how to scale a digital bank into a sufficiently large and sustainable business.